Sliders is a rooftop bar in Stratford. Having previously been a summer rooftop bar, we were tasked with first putting together a 3D design of the proposed winter layout of the rooftop.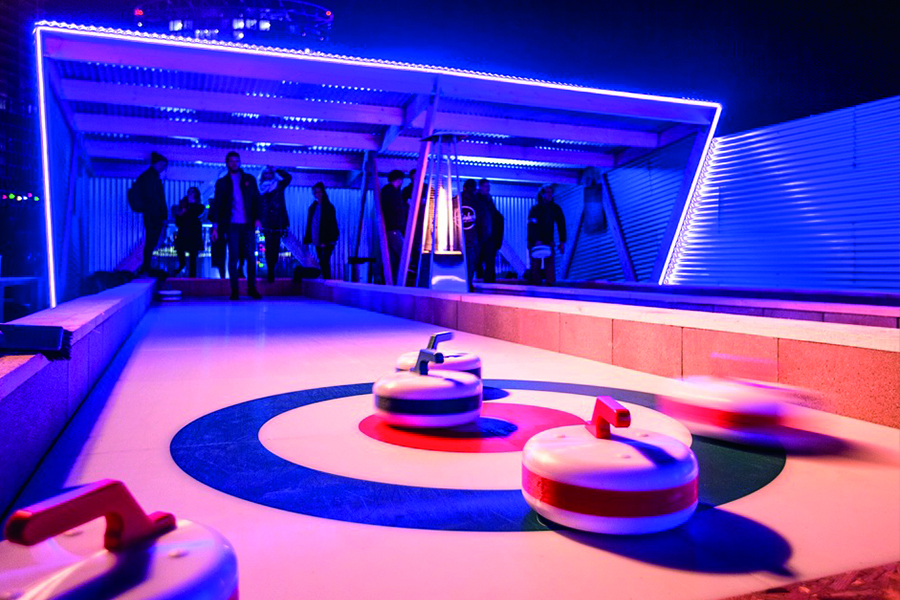 We then produced creative designs and costings for the transformation of the space to a winter wonderland encompassing seating areas, a winter lodge, curling lanes and multiple bars.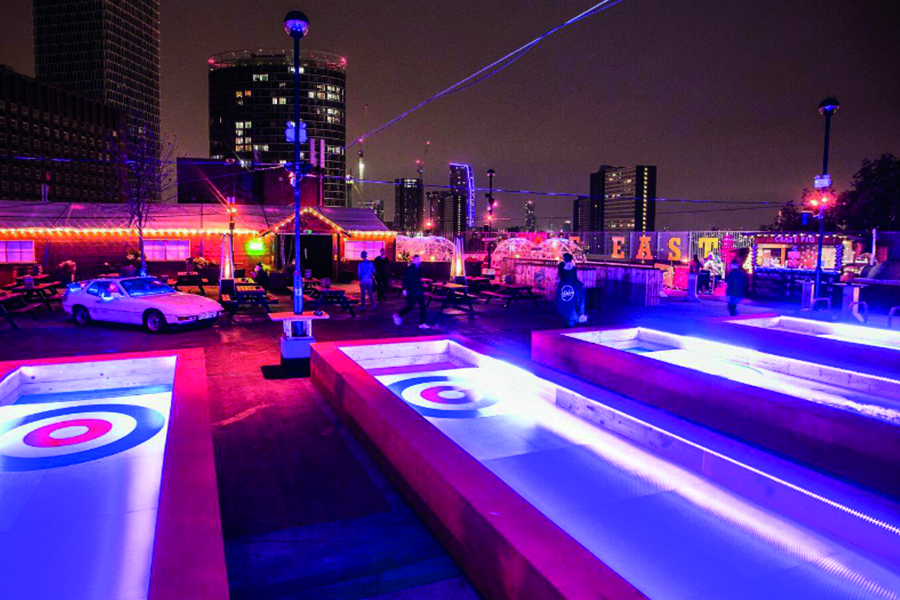 Built around the game of Curling, we used lighting and decorative features to bring this space to life. With replica ice lanes customers are invited to challenge themselves to a game of the winter sport whilst enjoying a hot beverage and food.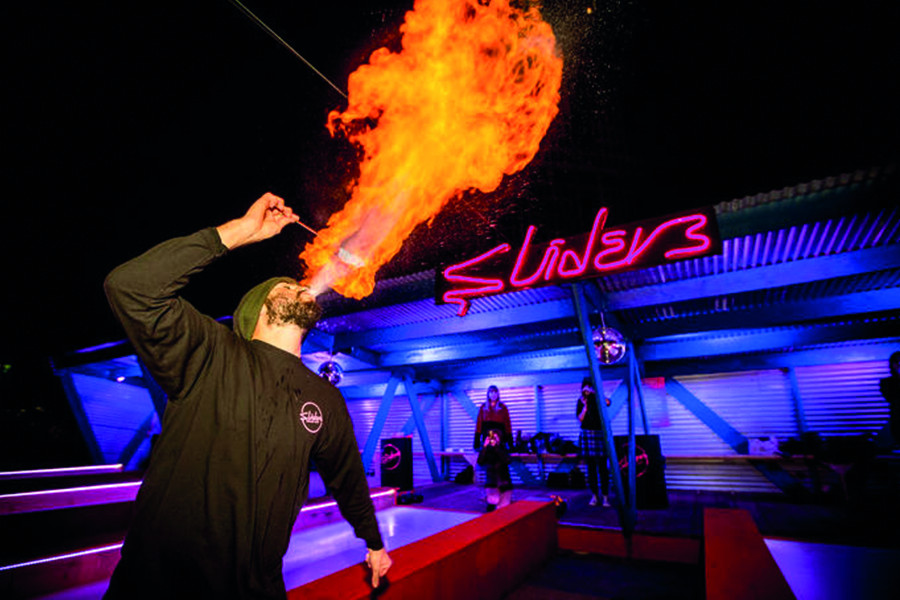 For more information on our creative design and build capabilities, please get in touch.