The Challenge:
Sliders is a rooftop bar in Stratford, East London, which prides itself in being a rooftop playground for adults. With summer drawing to a close, we were tasked with designing and creating the first winter layout of the rooftop venue.
Key Requirements;
Turn bowling lanes into Curling lanes and build two additional to create a larger setup

Design and create a winter theme for the venue

Provide a series of heated indoor spaces for groups to use

Give it a new energy and lease of life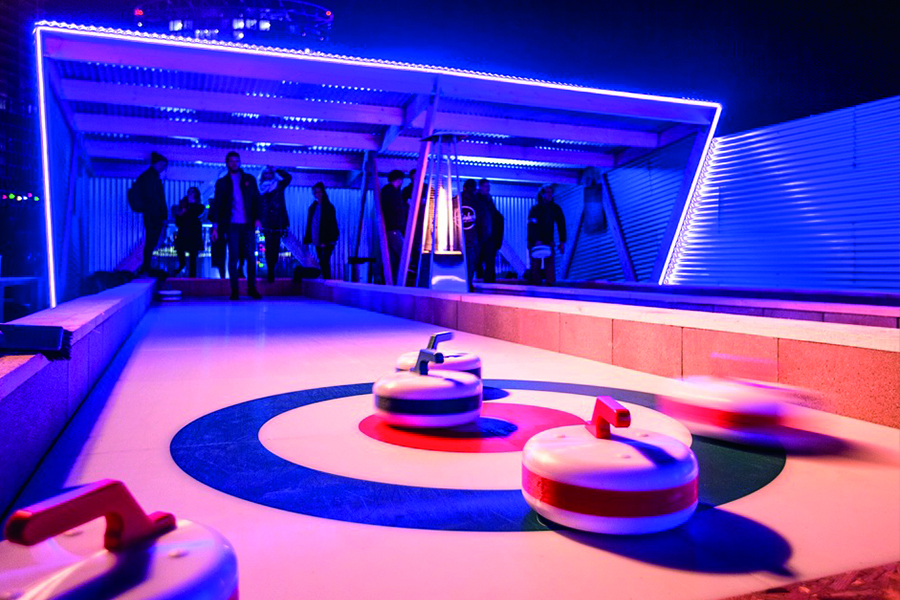 The Solution:
Our design team created a tasteful winter ski chalet theme for the outdoor space.
We worked to create a large Ski Lodge, by installing a large stretch tent as the foundation. We then built a wooden front to give the impression of an alpine ski lodge. The inside space hosted an IP rated heating system, this was vital as it would be the waiting area for guests to eat and drink while waiting for their curling lanes. We added additional decor and prop details such as skis on the walls, fake moose heads and piste maps to try and make the chalet experience feel as authentic as possible.
The Sliders brand had a neon theme and we wanted this to remain present throughout the winter rooftop bar. We used red neon lights to create a warm glow that complemented the winter theme.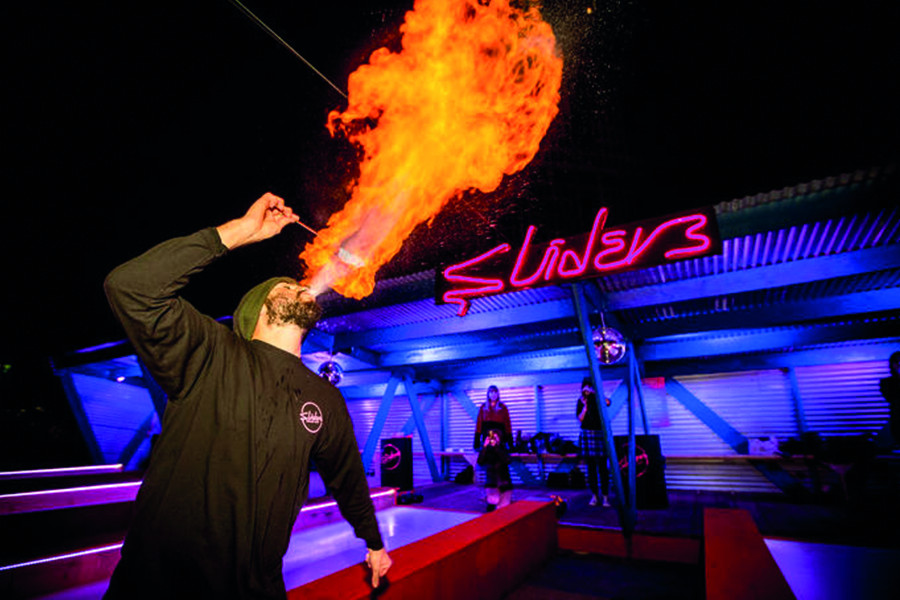 To ensure that the lanes would not be damaged by the winter weather, we replaced the wooden borders around each lane. We built an additional two lanes so that Sliders could have more groups playing at the same time. We provided an updated design and lighting theme to the lanes, in accordance with their branded neon signage.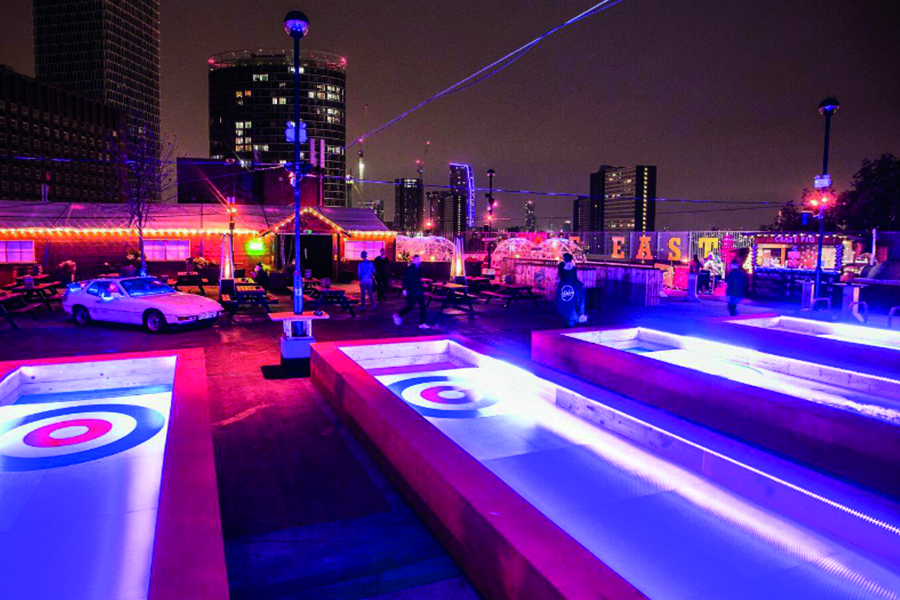 Our creative partners We Are The Fair built several outdoor Igloo's on the rooftop for groups to use, which put the finishing touches to our winter theme.
Each installation was built with the idea that it could be easily transformed in the summer to a new theme to minimise costs.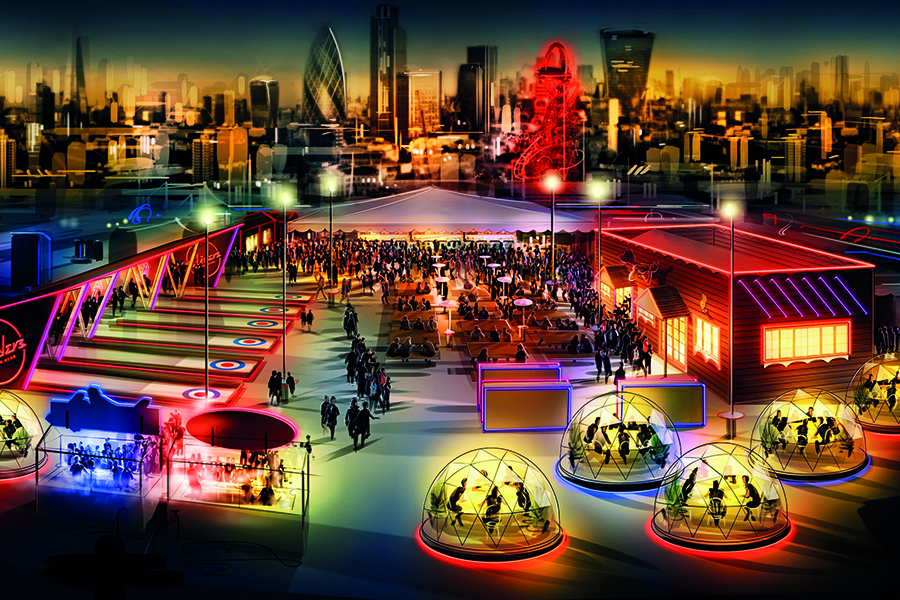 The Results:
Successful winter popup project

Outstanding client feedback and ROI over the period

Positive write-ups from London staples 'Metro' and 'Timeout'

A fun and rewarding project