The Challenge:
Throughout the spring of 2016, we worked closely with Rob Star and the team behind Red Gallery, to create a space to celebrate The Last Days of Shoreditch.
With Shoreditch rapidly becoming unrecognisable as the artistic breeding ground that it once was, and gentrification changing the landscape. Red Gallery wanted to produce a space that was essentially 'sticking two fingers up' at this invasion of the place they called home.

With a large hotel chain finalising plans to build on the surrounding land, this event space was going to be 'the last stand'.
Key Requirements;
Convert the outdoor space into a music, art and street food market

Celebrate the underground arts and music culture of East London throughout

Create several bars, event hire spaces and a nightclub space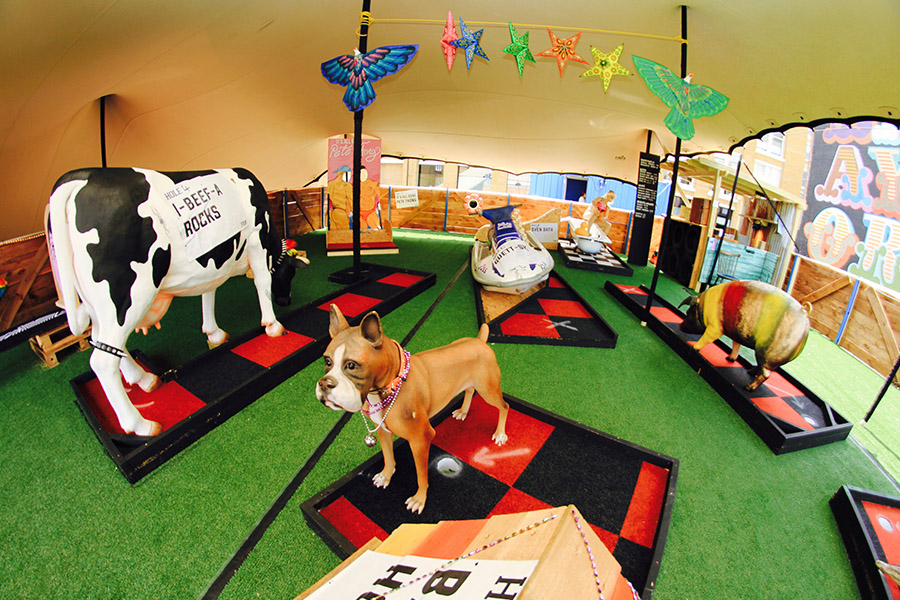 The Solution:
We initially installed a range of electrical systems to power the site, while working with structural engineers, fabricators, carpenters and plumbers to build the two-story structure and create a working toilet system. We installed a series of large stretch tents so that there was so a permanent covered area, as well as a large open-aired space.
With the foundations laid, we could get down to the fun stuff and truly embrace this project.
We created five bars which each had different themed designs. Each room was different and could be hired by small groups. Upstairs we installed a crazy golf course and a large slide which could be used to get downstairs. We also built and powered six street food facilities, and chose local traders to come in and use the spaces.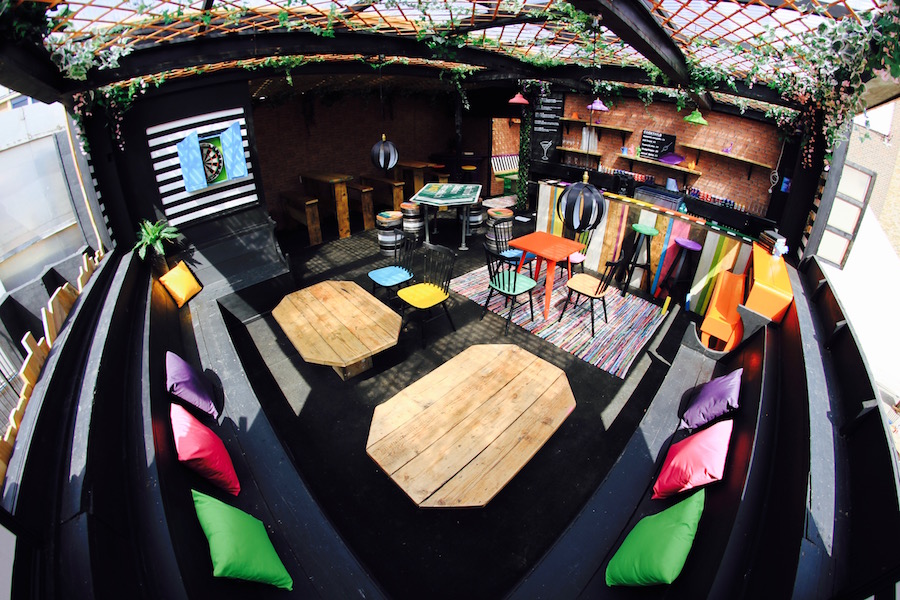 It was important that the art throughout the space was paying hommage to East London, so we enlisted some of the world's most prolific street artists, who had a strong connection with the area to help transform the venue. Ben Eine was one of the artists who painted some large lettering in his distinctive style, which overlooked the venue.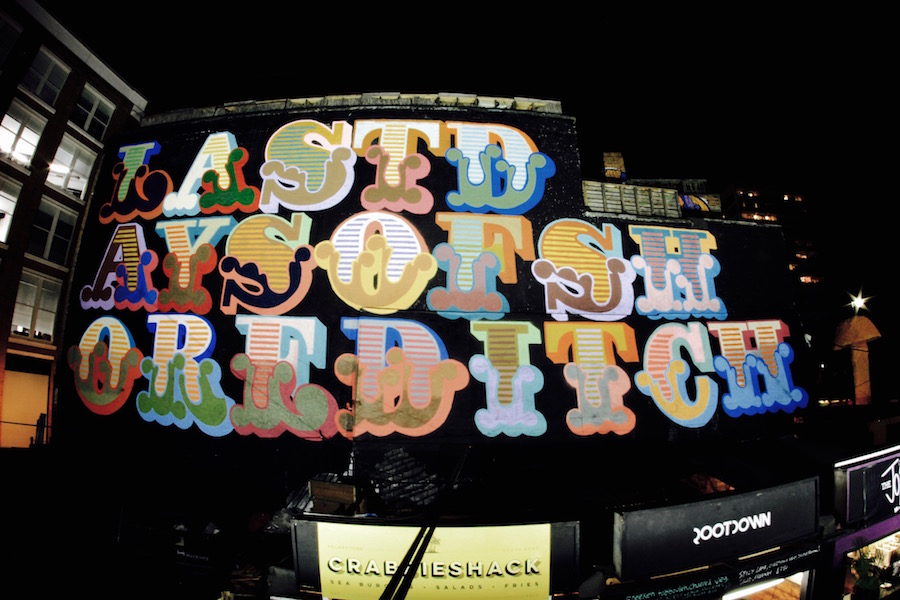 We also hosted Stik who painted a giant mural of his classic stick men, a now widely recognised East London landmark.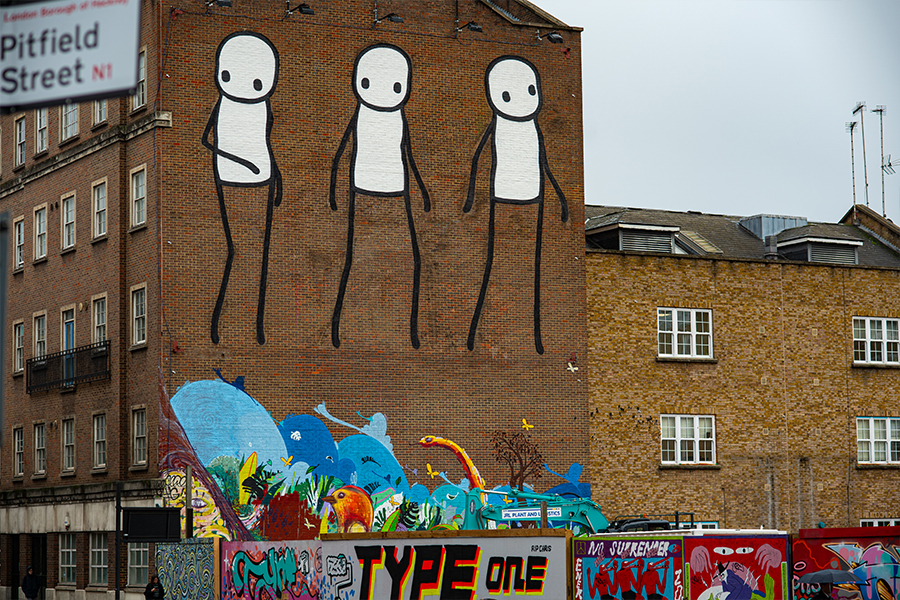 Christiaan Nagel produced a number of his giant mushrooms on-site, building the largest one of his collection with construction assistance in the build and design from our team.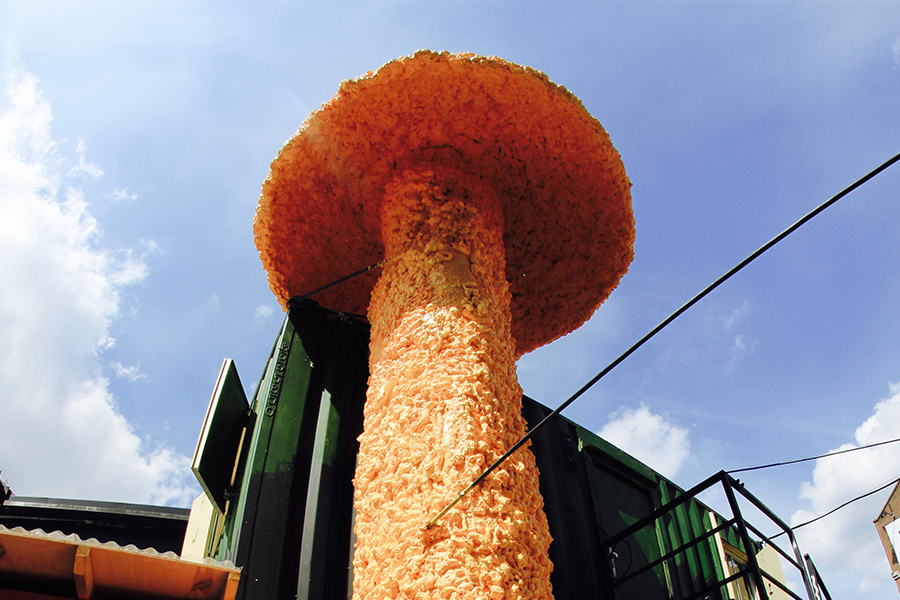 As well as art, music was a prominent part of Shoreditch's identity. Within the venue, we created a club space with DJ Booth, lighting and a Funktion One Soundsystem, allowing some of East London's best and most loved DJ's to perform over the time the venue was open.
We installed countless bespoke wooden structures throughout the venue to form cloakrooms, storage cupboards, toilets and entrance archways.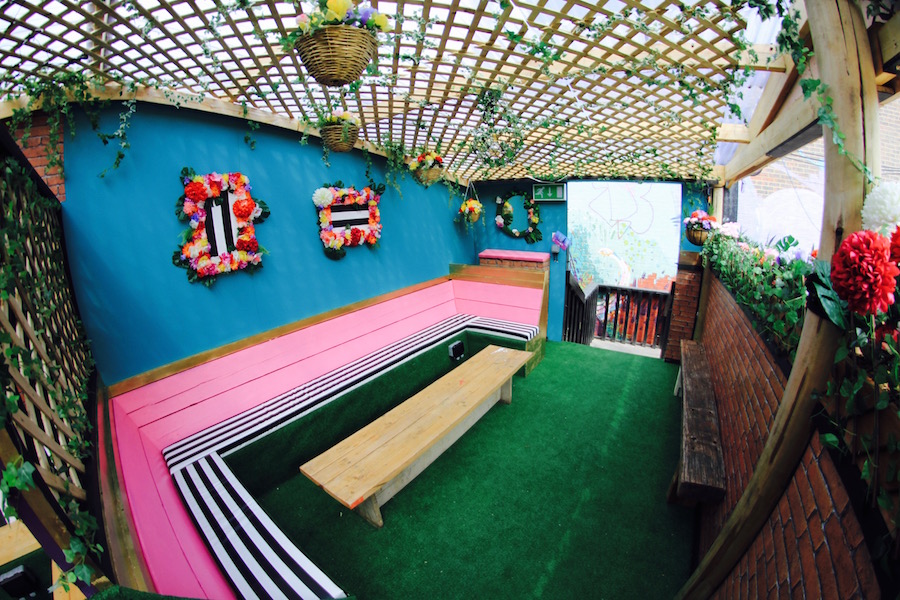 When we were designing the venue, we were not sure how long it would exist, as we were expecting the neighbouring planning applications to be approved at any point. The venue ended up being open for three years, far longer than any of us had expected.

Within that period we returned each season and provided modifications and transformations of the site, giving it a redecoration for Winter, as well as updating installations and themes.
The Results:
One of the most successful street food markets in London

100,000+ visitors over the period

The last stand for Shoreditch's rich history within music and street art, amongst the context of gentrification and commercialisation
"The idea behind the last days of Shoreditch was to celebrate 30 years of local culture. Creative design and collaboration were at the heart of the project. The design needed to fit in, but moreover stand out."
George Sandilands - Okoru Director