The Challenge:
After seeing the extent and variation of our work across a number of different sectors on our website, we were contacted by Elvis Communications, Cadbury's creative partner, to bring their Creme Egg Camp idea to life.
Key requirements;
Produce an immersive Creme Egg Camp that would run for four weeks, welcoming hunters on the search for the limited edition 'White Creme Egg'

Make the camp look and feel as if it is natural woodland, despite being in the heart of Shoreditch

Make a range of bespoke items inline with Cadburys brand guidelines

Facilitate a campfire kitchen which would be used to create limited edition snacks
The Solution:
Having previously transformed Red Market for the Last Days of Shoreditch project, we had significant experience working on the site. While Elvis took the lead on conceptualising the event, we were responsible for all design and artworking plus full project and build management for the site.
We initially installed a range of stretch tents to fully cover the site. We installed hundreds of real trees, to ensure the camp felt like a true Forest. In addition to this, we created a canoe installation, maps and wooden signs.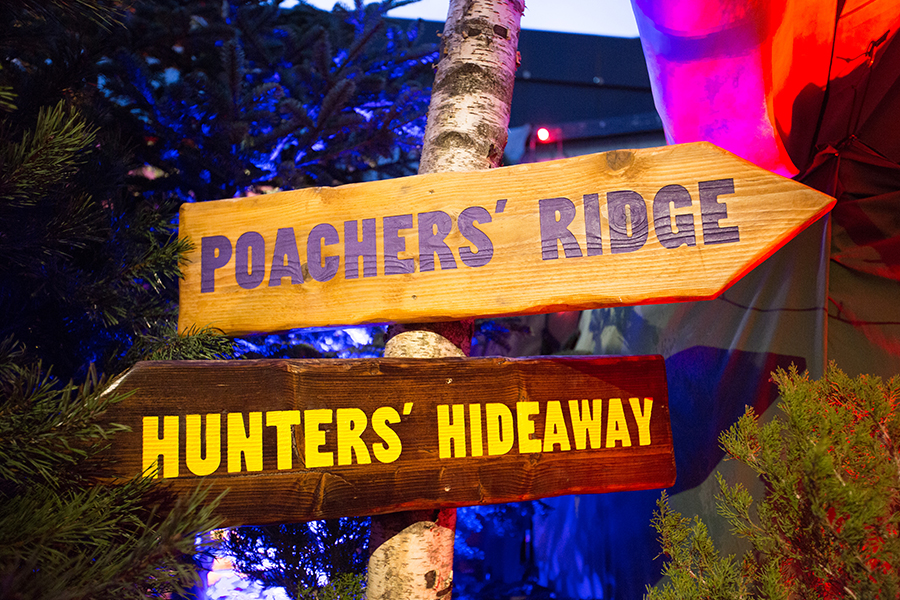 Throughout the site we had touches of bespoke electronics, but hidden within the real woodland, amongst the bark, moss and ivy, so it really blended the themes of nature and technology. An example is the Creme Egg shapes mushrooms which glowed between the brand colours of purple, red and yellow and reacted to customers with different colours when they approached. These custom circuits were all designed in-house using Arduino.
Forest sounds were programmed to react, via motion sensors, to users coming through the site, such as frogs, owls and other white noises. The level of detail on the technical side of the installation really gave the forest a living feel.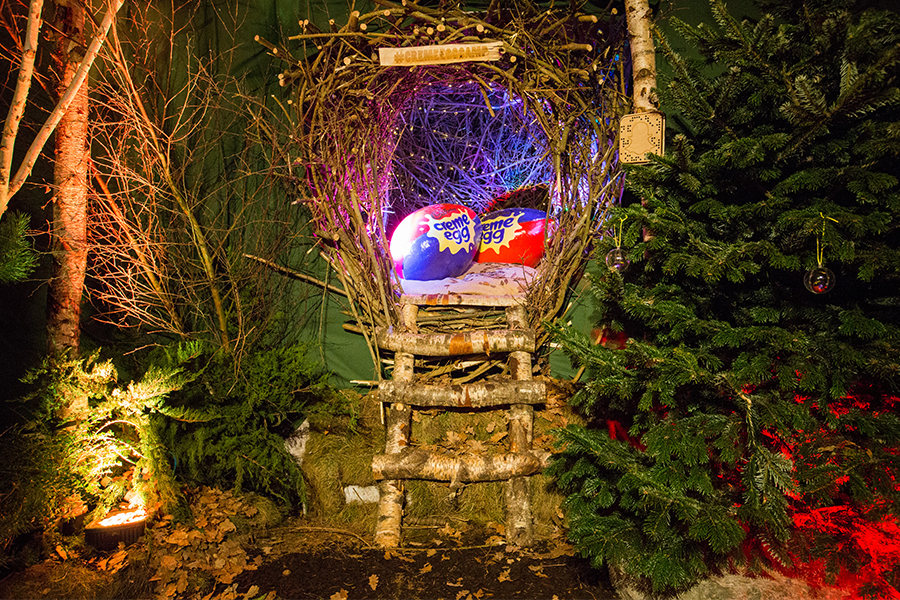 There was a large slide already in the site, which we wrapped to appear like a giant tree trunk, which had fallen over in the forest. We created this effect using real tree bark and a range of intelligent lighting so that as customers slid, lights would react to their movement.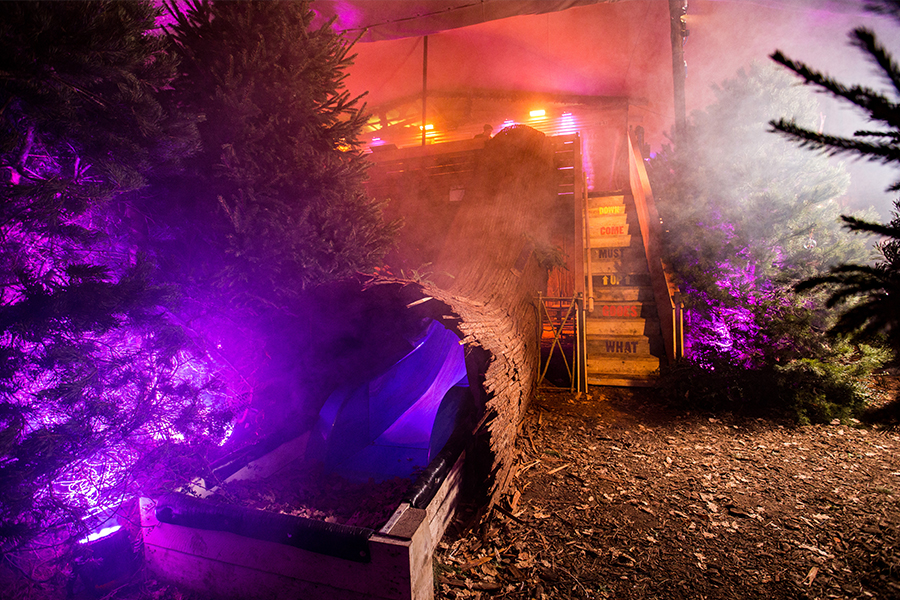 We worked with our carpenters to create a range of Cadburys branded signage to be placed around the camp. The wood used was aged and to make the signs look truly authentic. Using a laser cutter we created Creme Egg coins that could be exchanged for Creme Egg themed foods, such as Creme Egg topped cookies, waffles and toasties created by an Instagram baker, Georgia Green.
Themed foods and Creme Egg infused alcoholic beverages could be enjoyed around the campfire: a large, wicker nest with handmade polystyrene and fibreglass eggs and a musician playing rewritten campfire classics, full of eggy wordplay.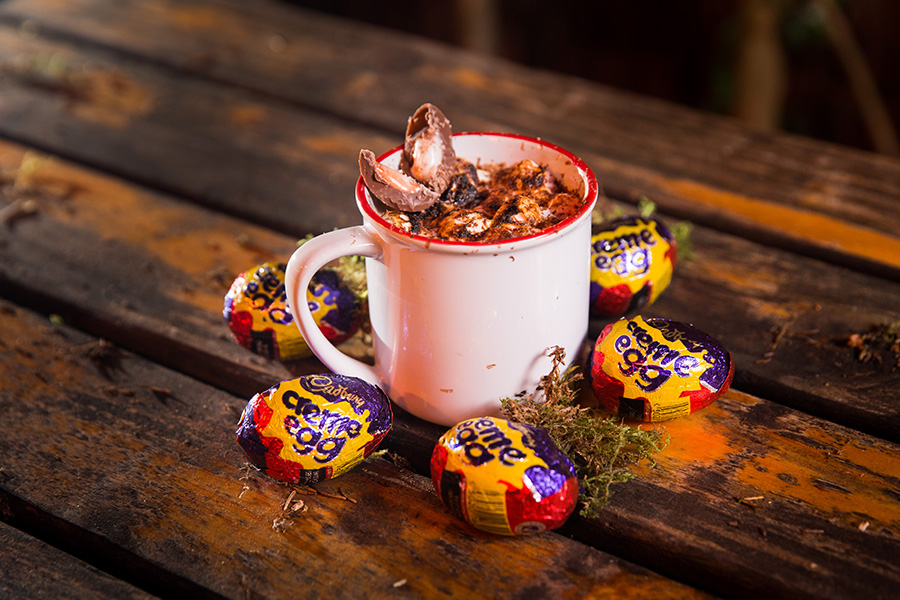 Stargazers amongst the adventurers were entertained by an egg-shaped moon and Creme Egg constellations projection-mapped in the draped sky, with various moving imagery related to the wider theme.
The Results:
5000 explorers visited the Creme Egg Camp

A range of Influencers, musicians, radio and TV personalities attended

An award-winning project, which scooped Campaign's Best Integrated Marketing Campaign 2018
We loved the unique nature of this project, bringing a forest into the heart of Shoreditch. Very in tune with our skillset; we could work on lighting, sound and other technical installations, unique and intricate textural details and manage the marketing comms and liaison with the client in order to fully achieve the transformation of Shoreditch's Red Market into something that was unique, unrecognisable and the ultimate eggs-capism.