The Challenge:
Coors Light prides itself on its positioning as the world's most refreshing beer.
The beer label on its bottles and cans changes colour, with the mountain transitioning from White to Blue when the beer reaches below 39°F. As part of a campaign supporting this, Coors Light wanted to create an immersive touring Ice Cave, which could be used to serve beer and host a range of DJ's.
Key requirements;
The venue must be able to be transported to various locations around the UK

The interior must be kept at freezing temperatures

Supply and manage a range of technical equipment such as lighting, video walls, DJ equipment, cooling systems and power
The Solution:
Shipping containers were used to house the venue. The containers could be easily installed and transported and could house a range of power solutions throughout.
The events ran throughout summer, so keeping them at freezing temperatures posed an enormous challenge. The cooling systems that were used were upgraded to industrial units to achieve the desired vision. It was essential to the experience and brand messaging that the temperature really was as refreshing as advertised.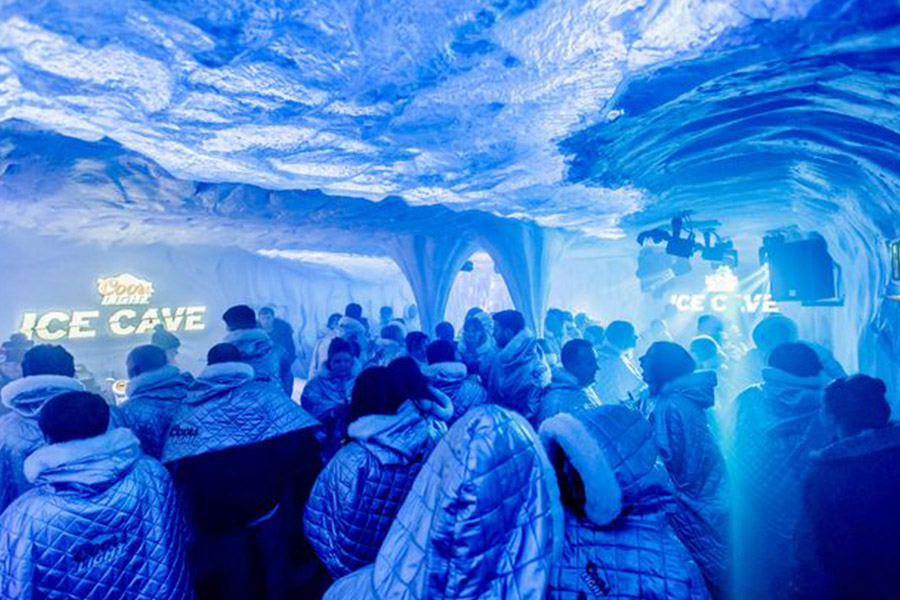 A number of guests were invited to spend an hour in the cave. They were given branded Coors Light thick coats on entry to prepare them for the cold.
Throughout their stay, they would be able to watch a DJ set from popular guest DJs in collaboration with MixMag.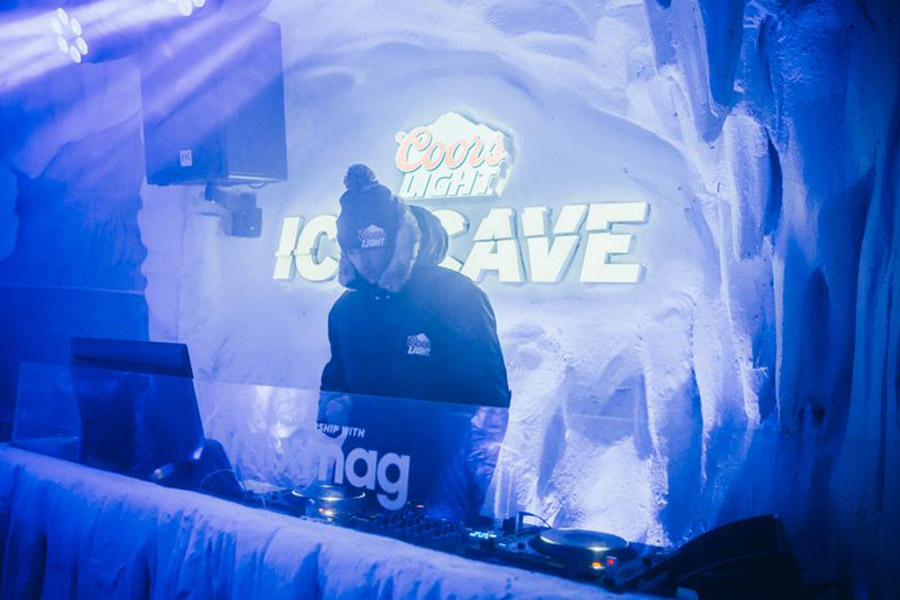 The bar served pints of Coors Light, allowing people to see first hand that they are the most refreshing beer. A range of cocktails and other bespoke drinks made using Coors Light were also on served.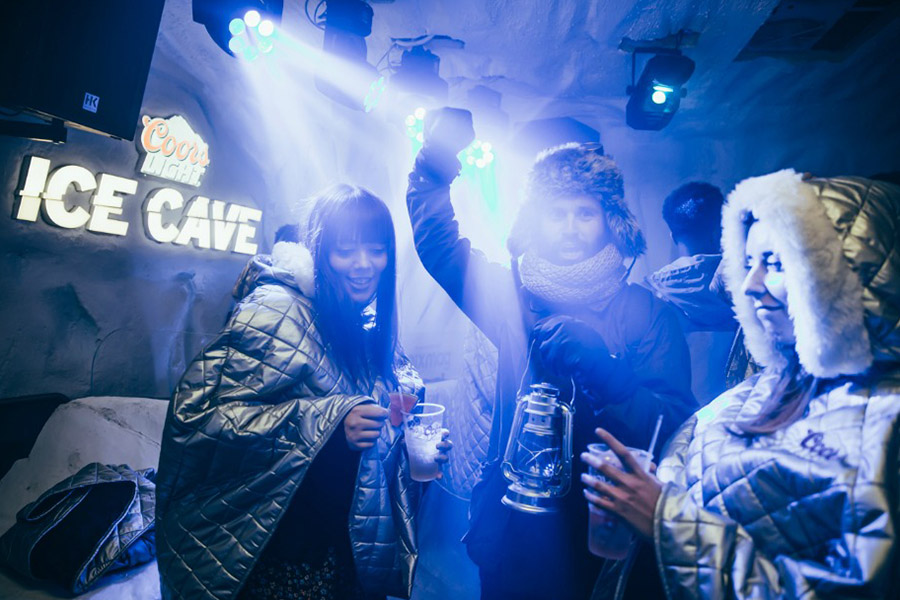 We provided technical production assistance for the full campaign which took us to cities including Manchester, Sheffield, Birmingham and Dublin.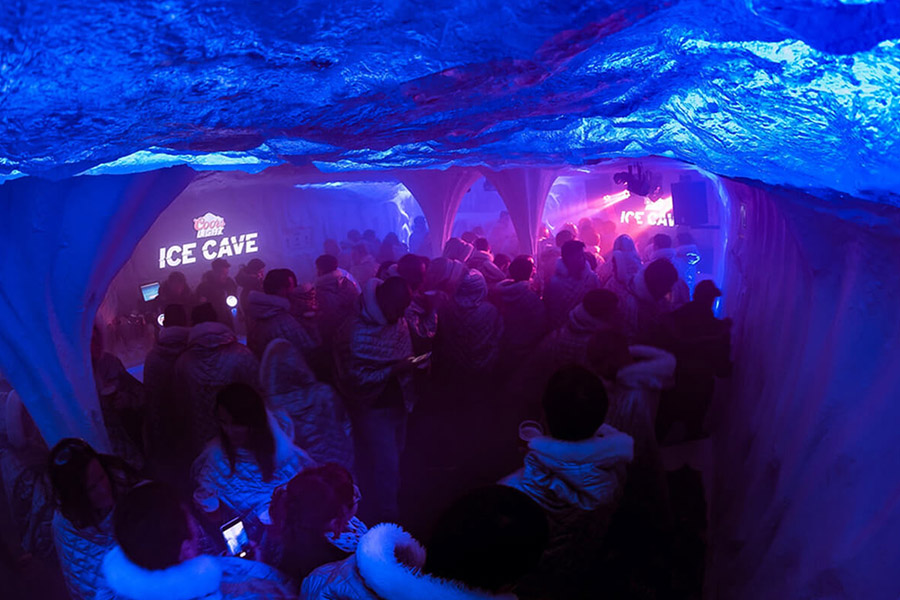 The Results:
Over 20,000 guests visited the Ice Cave

The brand saw a +27% shift in the number of people that would be happy to be seen drinking Coors Light

The event achieved ROI on their social media reach

A successful UK and Ireland campaign with outstanding client feedback on our service