The Challenge:
Build a hidden venue to engage selected Creamfields Festival guests with the Red Bull brand through a unique experience.
Okoru won a pitch against 4 other companies to produce the Unforeseen venue.
Key Requirements;
This venue had to stand out over others on the festival site

Host a big tropical themed party with DJ's throughout the festival

Contain a hidden entrance and unique engagement

Create a buzz, that will keep people talking after they leave

Have operational bars internally and externally
The Solution:
Our winning concept was that of a magical journey, starting inside a South-American speakeasy bar via our travel agency and through a dystopian future, finishing with the hidden party inside. In true speakeasy style, the entrance to the venue would be notoriously hard to find.
To gain access our audience would need to engage with the journey hosted by our immersive actors. Each room hosted its unique features and intricate reactive technology creating a mind-blowing user experience.
Once through a secret door only made available after audience engagement activities set by our travel agent hosts, our guests were found themselves on an immersive walkway. We created a range of rooms designed to keep the audience intrigued to explore further.
Viewing Platform - Where they could use binoculars to look into the main venue, but could not yet get through.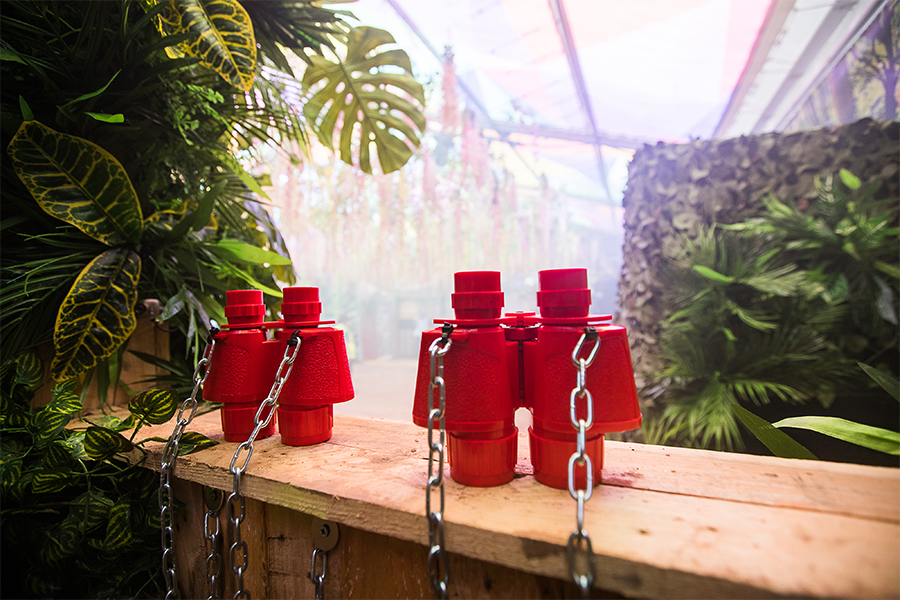 The Light Room - A large geometric light sculpture from the ceiling, pulsing to the music, a real spectacle to look at and entrance to the dystopian future.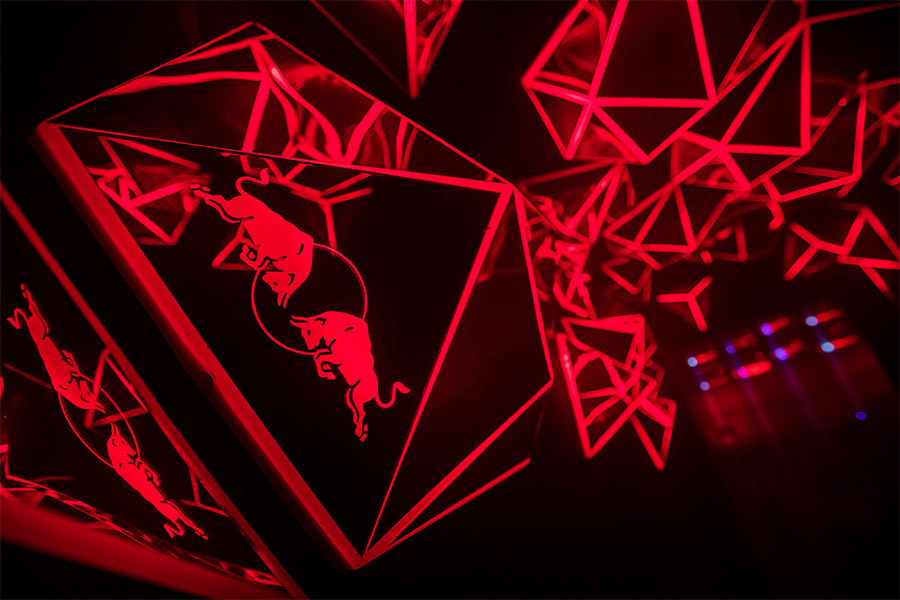 The Control Centre - A sensory overload of screens displaying static images, interspersed with Red Bull branding, actors in hazmat suits, interactive screens where users could control cameras placed through the experience. A range of tech could be controlled by festival-goers from CCTV cameras feeds to phones, situated throughout the installation, so that users could have conversations with other guests in other rooms!
The Laser Room - Filled with red lasers and other intelligent moving light fixtures which could be controlled by the audience using giant buttons which were fixed to the walls.
The main venue was extremely bright, with rows of tropical flowers decorating the ceiling. A DJ booth was host a line up of guest DJ's, who were playing fun off-genre and back-to-back sets that could be found nowhere else in the festival.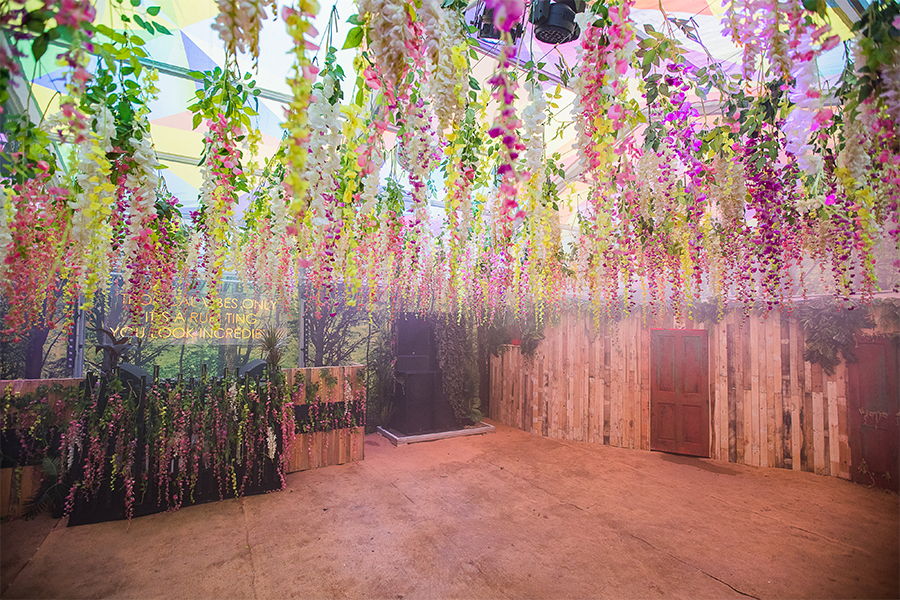 Tropical plants, neon-lit signs and other floral props turned this venue into the ultimate tropical party. With Red Bull serving their Tropical drink as the main serve on the internal bar, guests were transported away from the typical festival environment, and able to experience the drink in the climate it was designed for.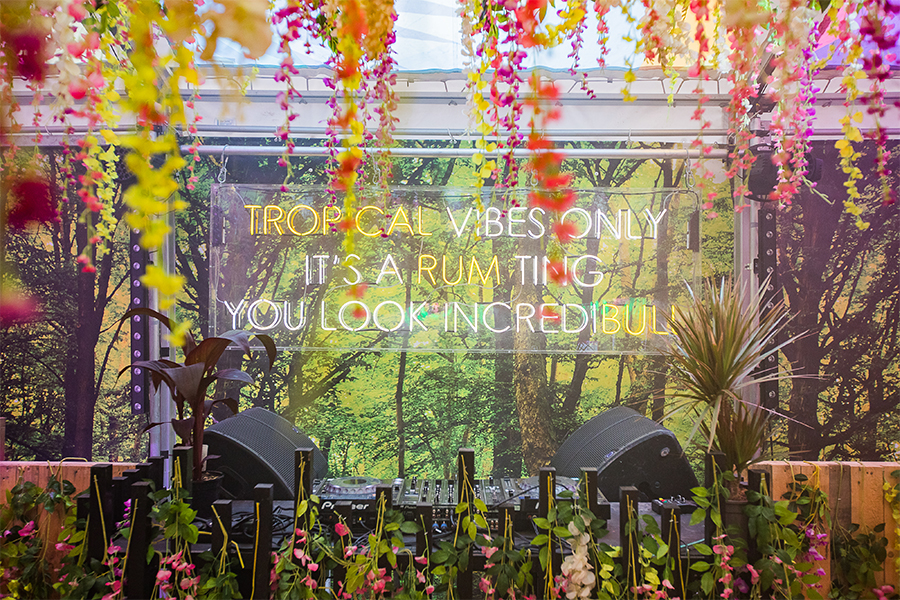 The Results:
ROI relating to Red Bull Tropical volumes sold across the festival site

Brand recognition for a unique experience

Red Bull showcase their connection to the music industry by artistic programming

Venue to be toured across festivals throughout 2020
"We've worked with Okoru for 6 years on a wide variety of projects. Last summer they took production to a whole different level with the Unforeseen at Creamfields Festival. From crafting the storyline to managing every aspect of the production, Okoru made a truly unforgettable experience."
Aidan Lindsay-Wood - Red Bull Marketing Manager