The Challenge:
Build and fabricate a series of portable bar units for the global energy drink brand Red Bull for their on-trade teams to use at events throughout the country.
Key requirements;
The bars must look and feel high-end

The bars must be branded with Red Bull logos

The bars must be able to collapse and pack into a flight case that would fit into the back of an estate car

The bars must be modular, to set up in a number of different ways according to the venue
The Solution:
We started with a collaborative exercise working with the Red Bull teams who were going to use the bars to identify what they considered to need. We then also took advice from experienced bar professionals to align with industry techniques and best practice. We produced a number of initial designs before we starting prototyping. During this phase of prototyping, we road-tested multiple different designs to ensure that our end result would manage the rigours of the road and to design out any issues.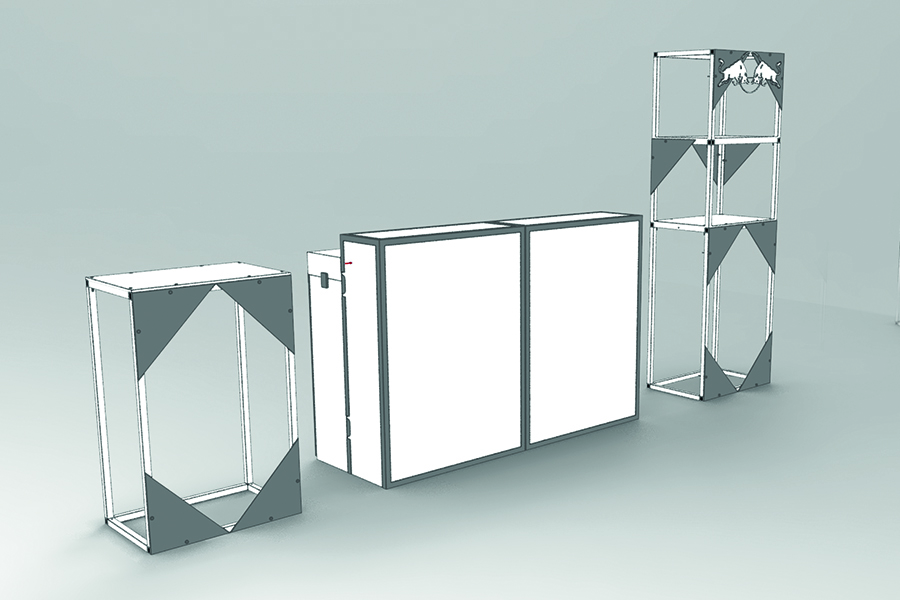 The design evolved from folding out of a flight case to actually resembling a flight case. Red Bull's work within the music industry gave rise to the design aesthetic representing a flight case, whilst also allowing for regular safe transportation.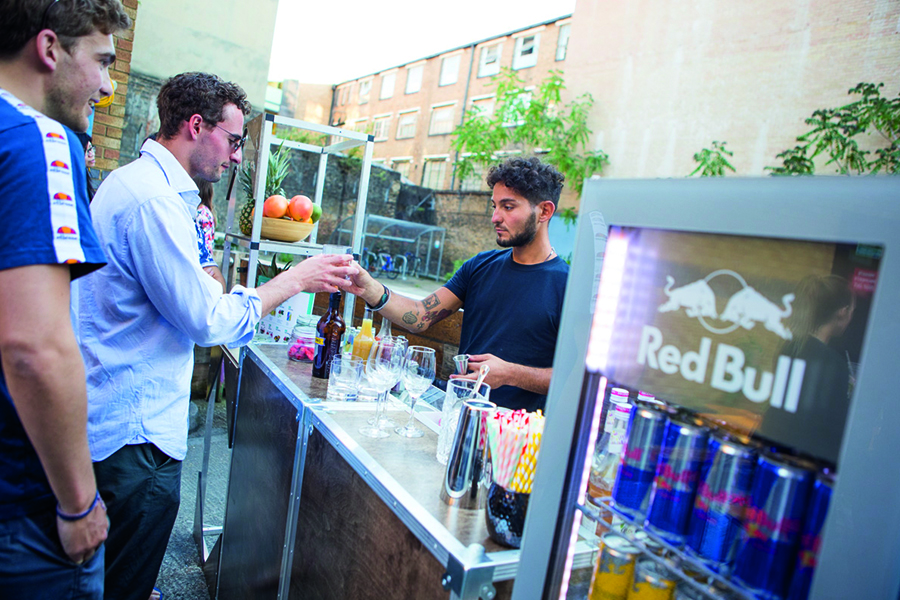 Once we had a working prototype, we presented this back to the Red Bull team who loved the design. We then went on to produce 28 units from a range of wood and metal materials. We used a range of CNC and laser cutting from stained birch plywood and constructed the boxes at our workshop and studio in Bristol. The Red Bull logos were laser cut and added to each of the bars.
Each bar was designed to house a fridge, display units, a selection of glasses, sampling items and point of sale materials.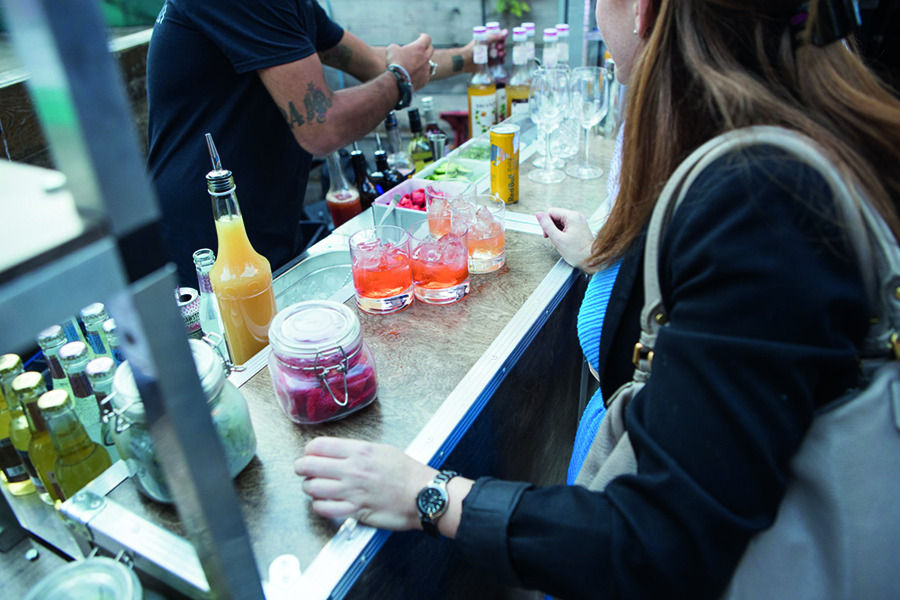 The Results:
Outstanding client feedback and delivery on and 'beyond' the brief

28 bespoke bar units delivered within 8 weeks of order to members of their on-trade teams around the UK

Ongoing commercial relationship with Red Bull, cross-department in design and build of event assets and tools as well as major event and festival productions