The Challenge:
Produce unique experiences to engage buyers with each of the AB InBev cross-category brands such as Stella Artois, Corona, and Budweiser at the annual trade conference at Wembley Stadium.
Key Requirements;
Full spatial and conference design

Challenge the traditional conference environment

Create sampling pads and unique experiences for each of the brands within the AB InBev portfolio

Use the recent global rebrand and strategy to lead design concepts and ideas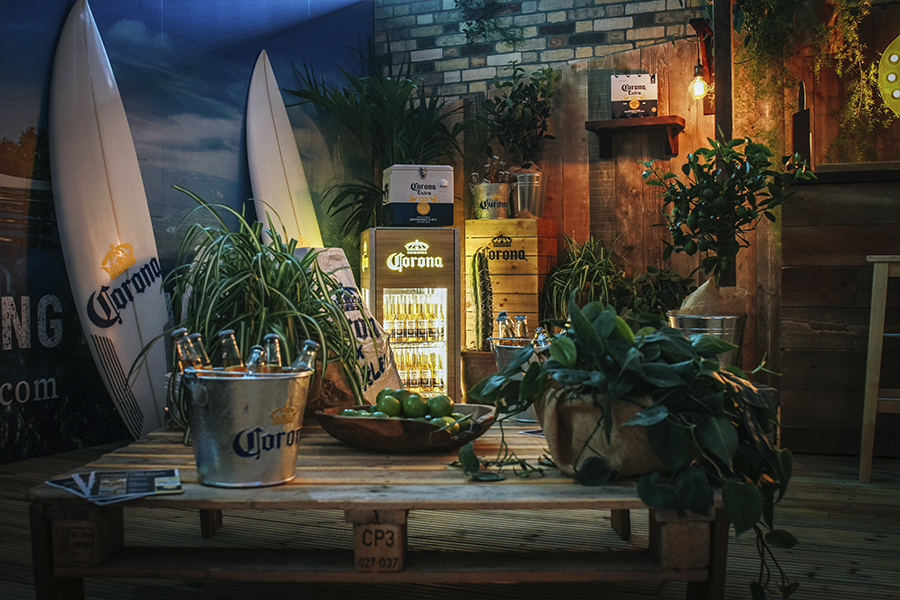 The Solution:
Okoru were the chosen supplier for AB InBev conference events Sept 2018, Feb & Sept 2019 and Feb 2020.
We transformed the large open plan space and split the room into several smaller areas. We created 12 unique sections, in addition to assigning appropriate space for the central conference setup. Each area facilitated its own multi-sensory brand experience.
Our team split into small groups and worked with brand managers to conceptualise and design the space while ensuring they encompassed the brand's visual identity and story.
We used a range of technology throughout each space to transport our guests into different settings. Using a floor to ceiling large video wall and video wall flooring we showcased skyline imagery, on the walls giving the impression of being at a city skyline bar. We also used dry ice fog machines and motion sensors which triggered cityscape sound effects, to add to the atmosphere.
Each space facilitated an active bar, which was branded in line with the company vision for the upcoming 12 months. For many colleagues, this was their first time seeing new brand identity in real-life so it was essential that every detail of the design was delivered to an immaculate level.
We worked key messaging from the branding of each of the drinks into interactive features throughout the spaces. Bud Light requested three retro arcade machines, with branded bottle cap buttons. We created custom three machines which could play back retro games and activate a 'Dilly Dilly' response on pushing a bottle-cap button, Bud Light's famous catchphrase. We custom designed and built these trigger circuits, with sample pad and an audio sample response using Arduino, to work in tandem with the content on the screens.
Full Brand Client List
Budweiser, Magners, Stella Artois, Corona, Orchard Pig, Bass, Bud Light, Becks, Camden Hells, Michelob Ultra, Bathtub Gin, Goose Island, plus Maverick and ZX venture brands.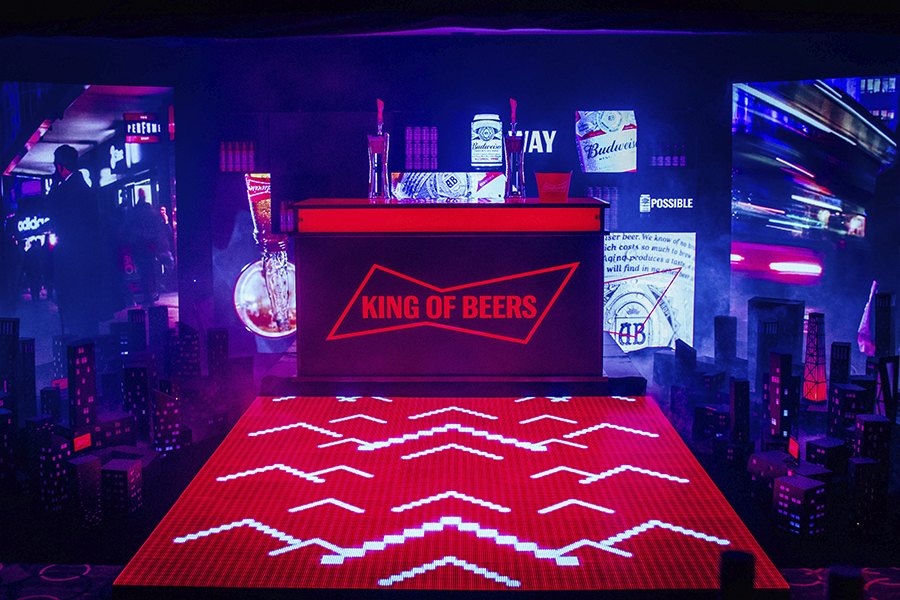 The Results:
Outstanding ROI according to our client

Successful sales event in line with the updated visual identity for each brand

Over 1,500 guests attended and interacted with the installations

Each space featured fun activations for guests to engage with

A strong challenge to the conventional conference model

Our team successfully delivered the tight 12-hour install and 3-hour de-rig windows to avoid additional venue hire costs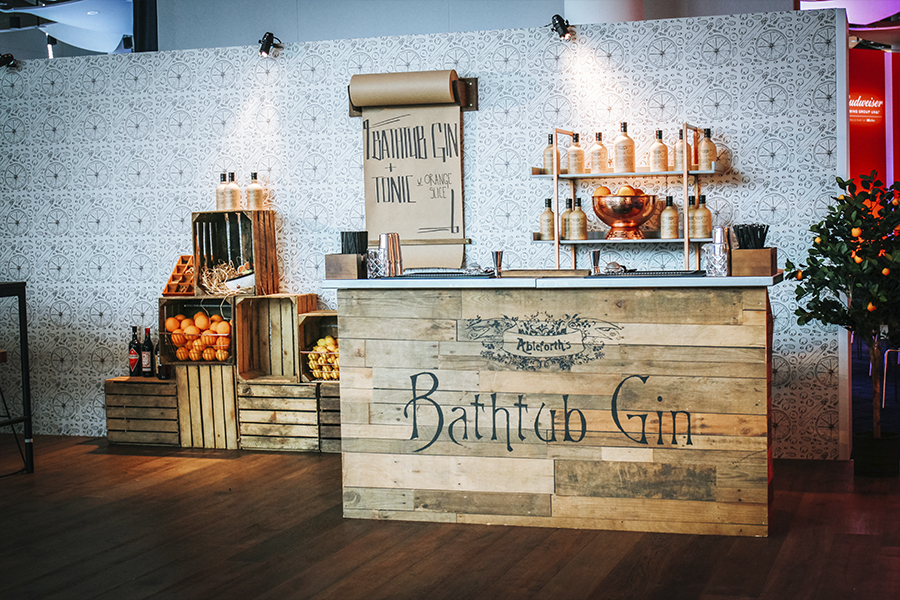 "We've had the pleasure of working with Okoru for over two years across a number of clients. The quality of their execution is second to none and their ability to bring our ideas to life with exceptional detail has been commented on by our clients. Diligent, agile and effective problem solvers, nothing is too much trouble for the team and they are a real pleasure to work with."
Kate Stocker - Elvis London [Senior Account Director]