We were tasked by Volvo to help raise the profile of the new Volvo XC60 throughout Europe, and the new partnership with the Winter Music Snowbombing Festival.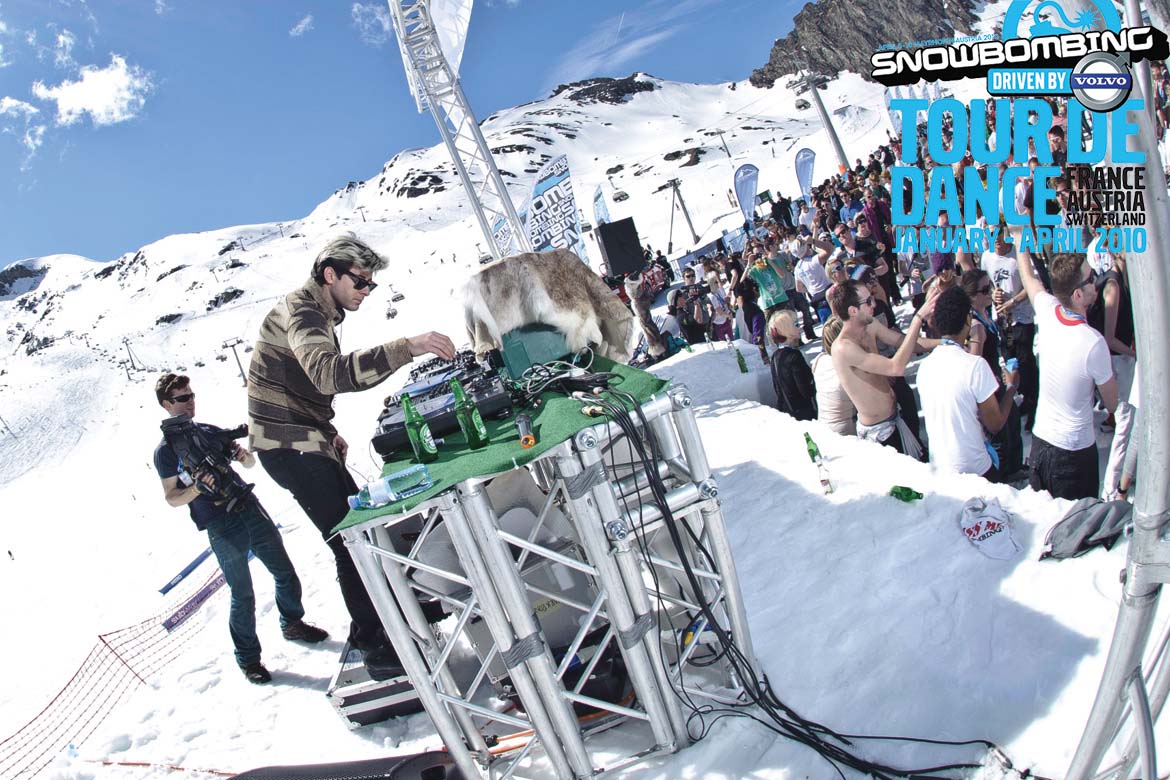 Volvo partnered with Snowbombing to promote their cars to a younger audience. Part of their campaign was to raise the profile at events across Europe. We were asked to provide these events.
We contacted venues and events and arranged a musical tour of 20 different ski resorts and key cities across Western Europe. We invited the audio/visual artists ''The Urban Knights'' to be our headline tour artists, alongside our resident DJ's.
We produced over 75 events in 5 months across Europe. From large outdoor events of 55,000 people, to tiny club shows of 200 people, we spread Volvo's brand identity across Europe.
This event was proved to have outstanding return of investment and our initial project as Volvo Snowbombing led to a three year ongoing partnership between the brands.