We were asked to produce a Jaws screening within the Yearsley Swimming Pool complex.
Audio was particularly difficult due to the bounce back from the water. We fitted multiple small speakers, through an audio delay unit and took many hours to perfect the sound so that the audience were placed at the right distance in front of each speaker.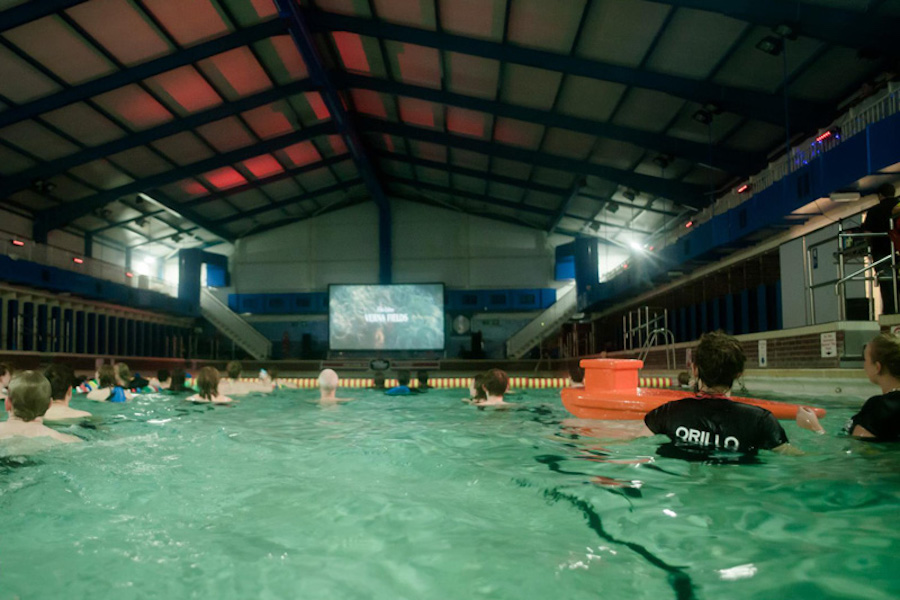 For the projector, we rear-projected a Panasonic 14k HD Laser projector with a fast-fold screen to one of the ends of the pool. We finalised by adding some architectural lighting to the building, fake blood on the floor, inflatables in the pool and the scene was set!