Skylight Rooftop Bar London
Okoru were instructed to design and build infrastructure requirements for the rooftop bar at the Tobacco Dock, London, now known as Skylight.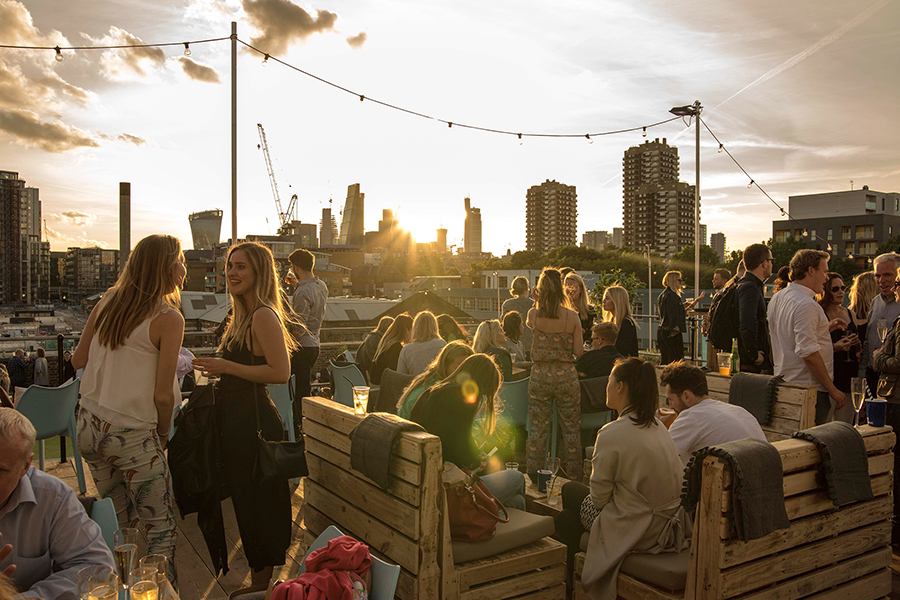 Working with the Tobacco Dock management team, we produced a plan for the core infrastructure across plumbing, power systems, carpentry and structures on the site.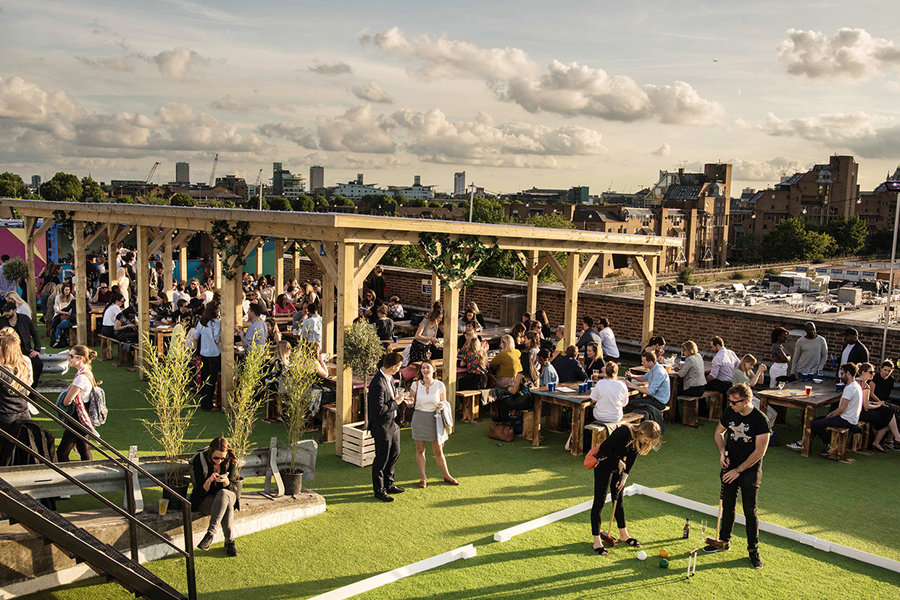 There were numerous challenges on this project, firstly that all heavy equipment and materials had to be brought up by crane to the rooftop, due to the lack of access routes.
Other challenges were that there was no plumbing system or power whatsoever on the roof of the historic car park building, so we had to work out how to get three phase power and water up to the roof and waste down.
We built a large mezzanine structure on the top of the car park in order to give views across London. This modular metal structure was rated sufficiently to allow its placement on top of the pre-existing car park and comply with building control regulation. The structure totalled approximately 3m height, 13m width and 15m length.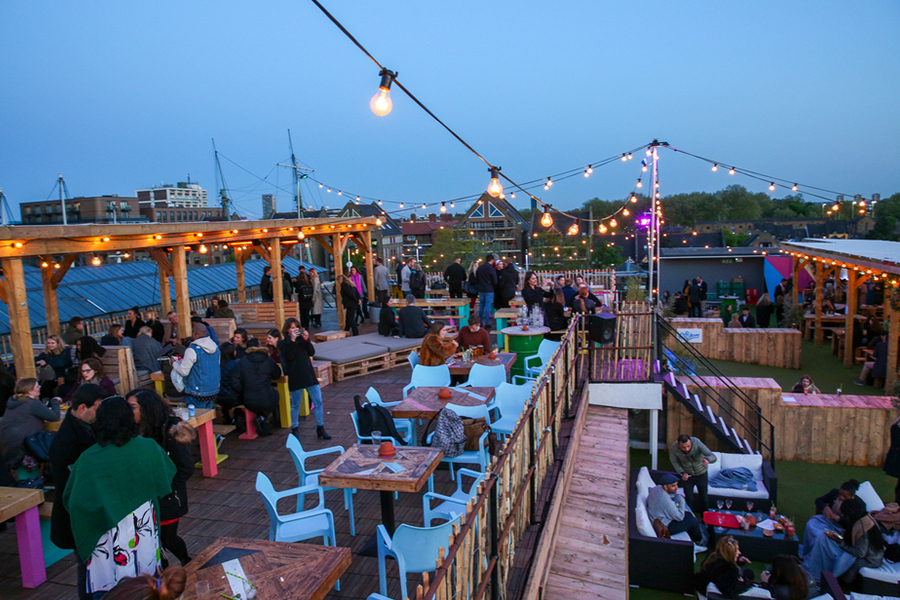 We also built a large toilet block including men's and women's to allow for the use of customers at the rooftop bar.
Working with existing infrastructure within the Tobacco Dock and arranging further power sources, we drew power from elsewhere in the facility and installed two 3 phase consumer units able to cater for 200KVA output.
Installed at either end of the site, we worked with all other subcontractors on the project to oversee the power installations and calculate usage both in the pre-production and on installation.
Our team of electronic engineers and a qualified electrician installed all cabling from these new consumer units, down to a variety of applications such as bar chillers, fridges, lighting and entertainment devices.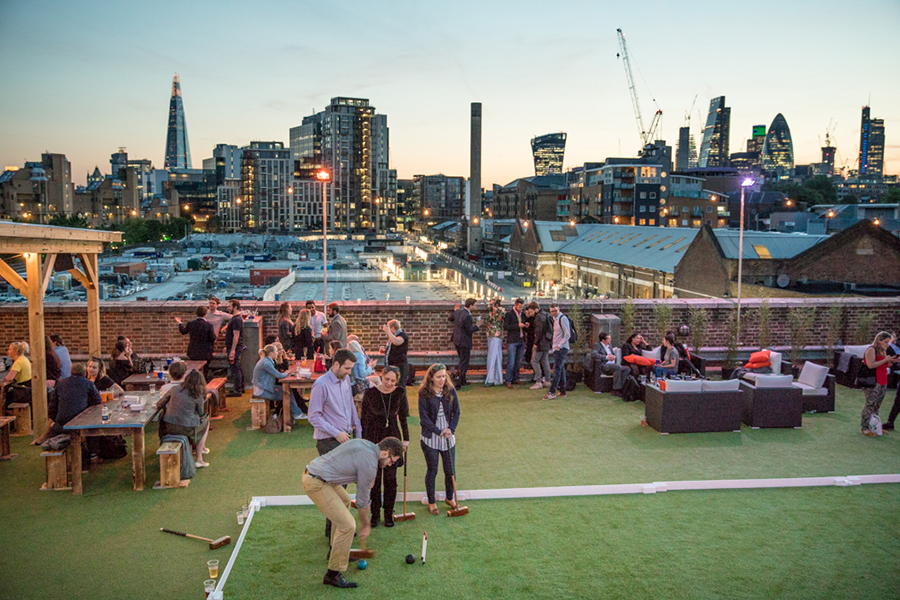 We installed wooden decking and other bespoke installations across areas of the site. Further to this, we constructed the toilet blocks cubicles for men and women. These blocks had a Perspex roof, lighting and a wooden décor styling.
Installing toilets on a car park roof is no mean feat. Firstly, without any drainage or sewers accessible, we needed to work out a way of getting rid of waste. We opted for a 2000L effluent waste tank, emptied bi-weekly or daily depending on usage, by a local sewage supplier. This sat on street level below the car park. Our system of plumbing took a street-level water source, up 6 levels to the rooftop by means of a pump system, to feed a total of 14 units. The waste was fed down to the effluent waste tank which had a digital gauge and text system to ensure it didn't overflow.
In summary, a project that was a little outside of our usual remit but one that we thoroughly enjoyed all the same.