O'Neill Shoreditch Showdown
We were invited to London to help O'Neill produce their unique snowboarding competition, one of the most innovative experiential events London.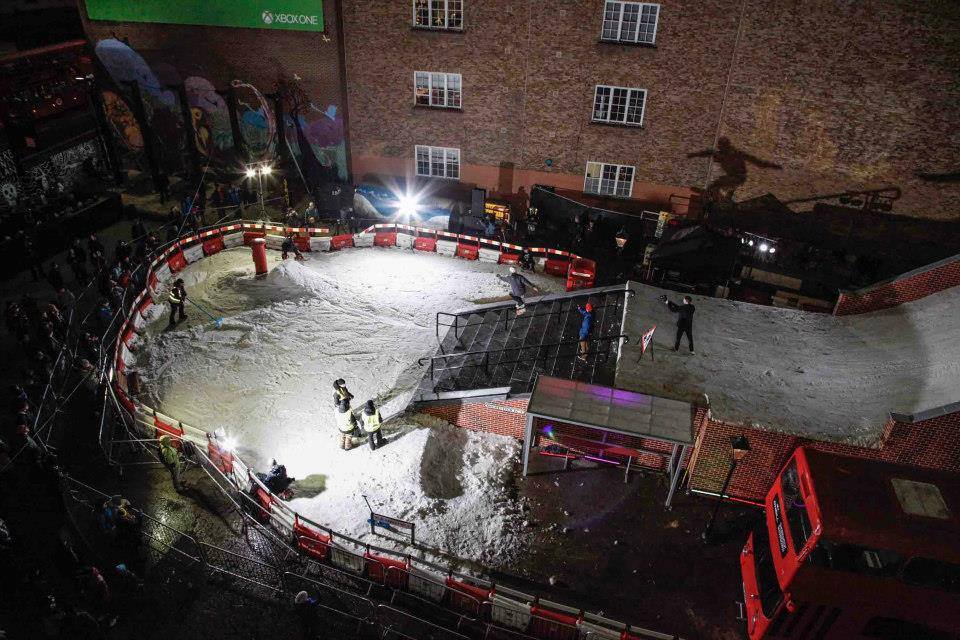 Old St, Shoreditch is not your average snowboarding venue. But we helped to turn Red Market into a classic London scene complete with brick work cladding, red London bus, bus stop and post box. We provided lighting, sound and power on site, and our resident DJs brought the soundtrack.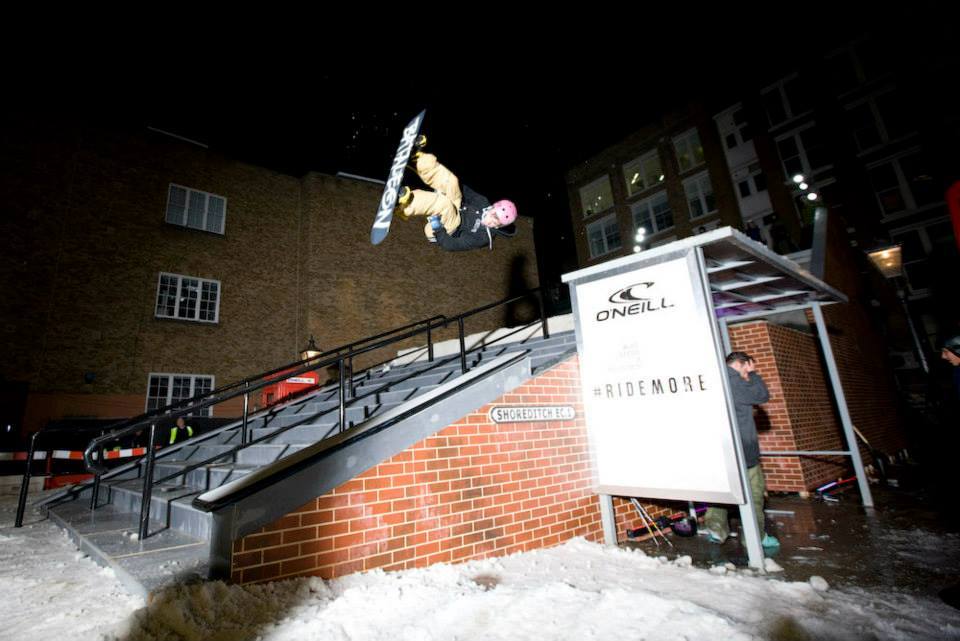 The event featured some of the worlds best snowboarders, who managed to pull surprising tricks for the course design. The ramp and build was put together by O'Neill, who managed to design a significant number of features for the competition.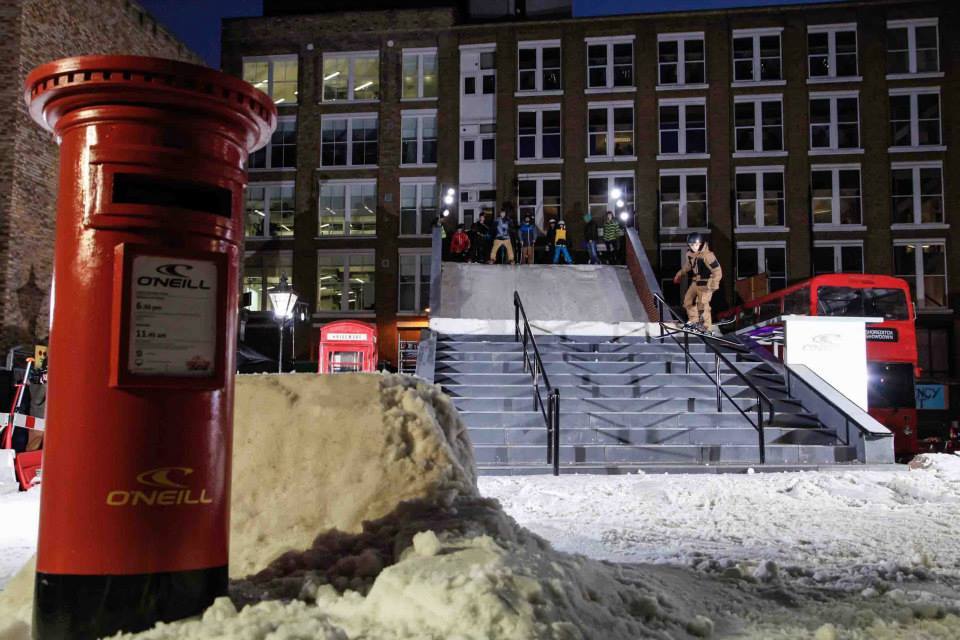 We were also asked to arrange the afterparty, working with a local Shoreditch venue. We booked the live hip-hop/funk outfit 'Lazy Habits', provided a visual loop for the in-house screens and our DJs Will Floyd and Sandi finished off the night.