We are the technical and creative production partner for the annual music festival in the French Alps.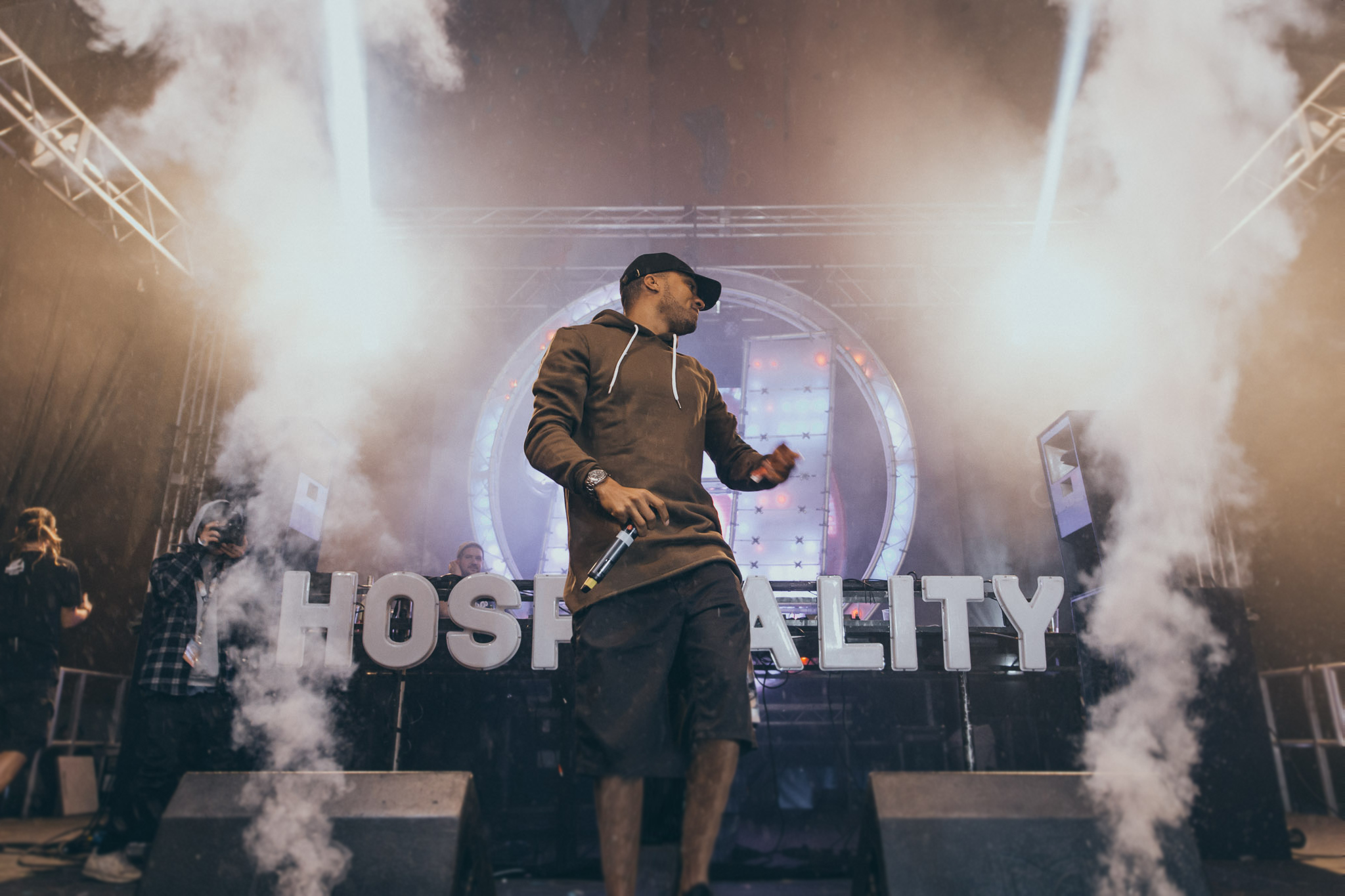 We initially consulted with the organisers on the skiing festival production for Rise Festival, deciding on locations for the multitude of events throughout the week long skiing trip.
The event has featured performances from the likes of Clean Bandit, Kano, Seth Troxler and club brands such as Hospitality and Rinse FM.
We manage the overall production, from artist liaison and technical production to creative and decor.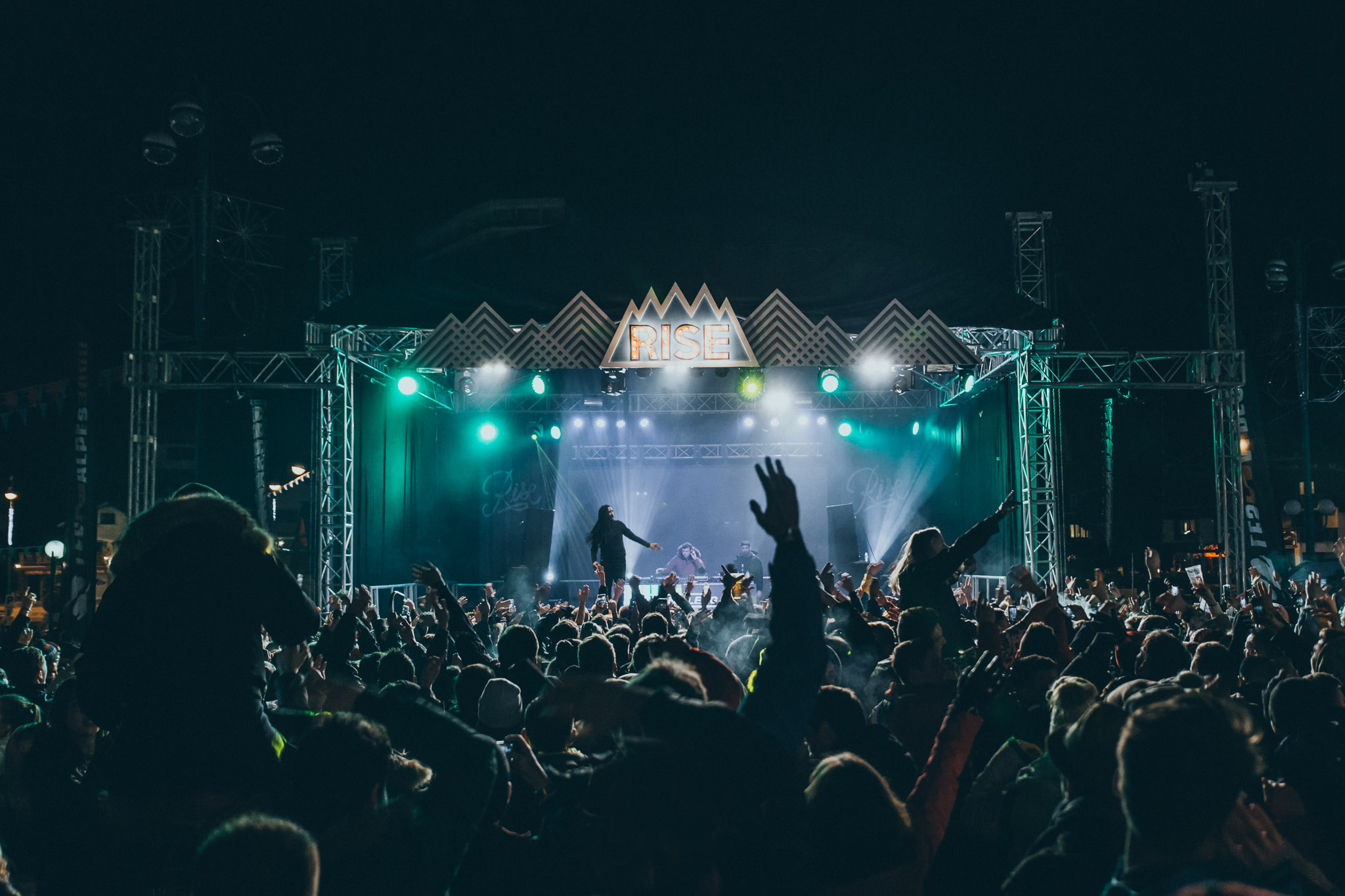 We have provided a range of different equipment over the years, in 2014 we used a Litestructures ground support stage system with a quality lighting and SFX package. We also brought out a 8m x 5m video wall, which we rigged to the rear of the stage structure. For sound, we used an EV XLE Line Array system from Production Audio.
In 2016, we used a 10m x 10m self climbing stage for the outdoor events, and a similar size ground support for the Arena show. We used the L'Acoustics DV-DOSC system for the main stages, with smaller EV, Martin Audio and Nexo systems elsewhere.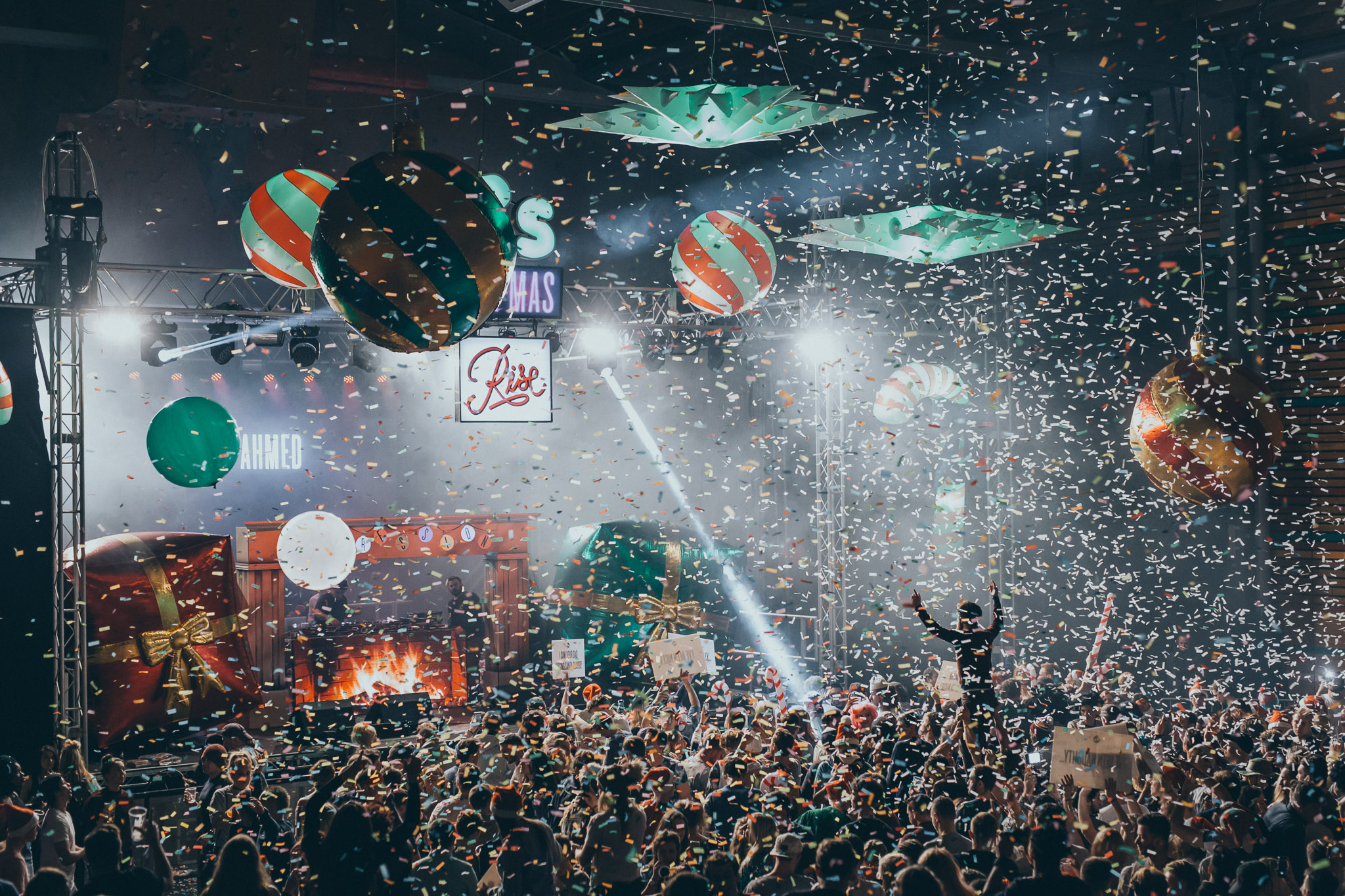 All in all, we produce around 40 independent events during the week long festival, throughout the resort. We convert pre-existing venues and give them a new lease of life with drapery, decor and technical production. From lift stations and mountain top restaurants, to disused building, sports halls and hotel lobby's. Rise Festival brings remarkable energy to the town of Les Deux Alpes and we look forward to our continued relationship with them in the production of their events.
If you think we can help with your event, for a no obligation quotation, please get in touch.