We were excited to have the chance to build another Premium Activation Kit for Red Bull which consisted of a tropical themed pergola and bar to celebrate the launch of Red Bull Organics.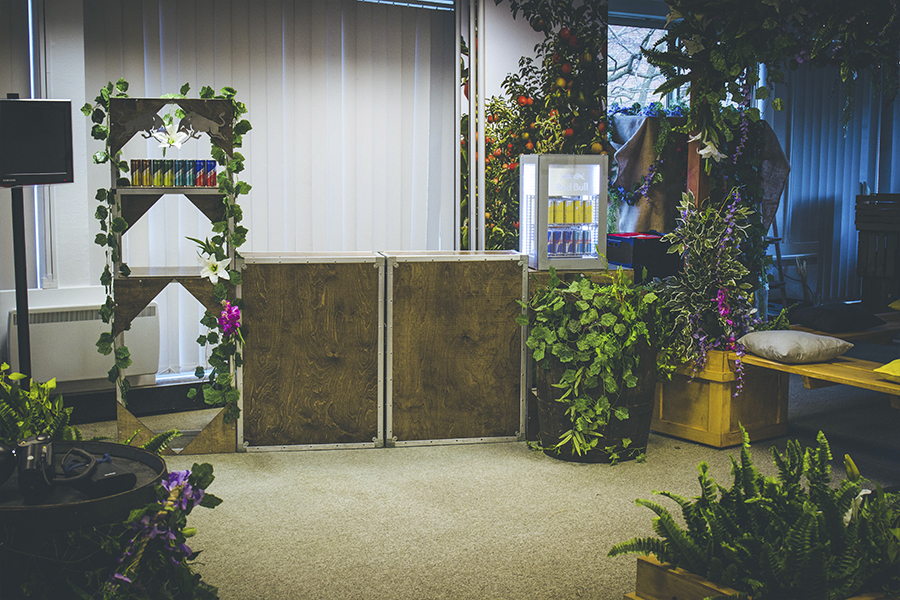 With only a two week turnaround time from concept to delivery, Channon Wallace took the lead on design and Jamie Chatziapostolou managed a small team of two carpenters to work on the structure.
Simple by nature, the pergola itself can be dressed in any way the client chooses. Therefore, it is suitable for any brand activation or to celebrate a new product launch.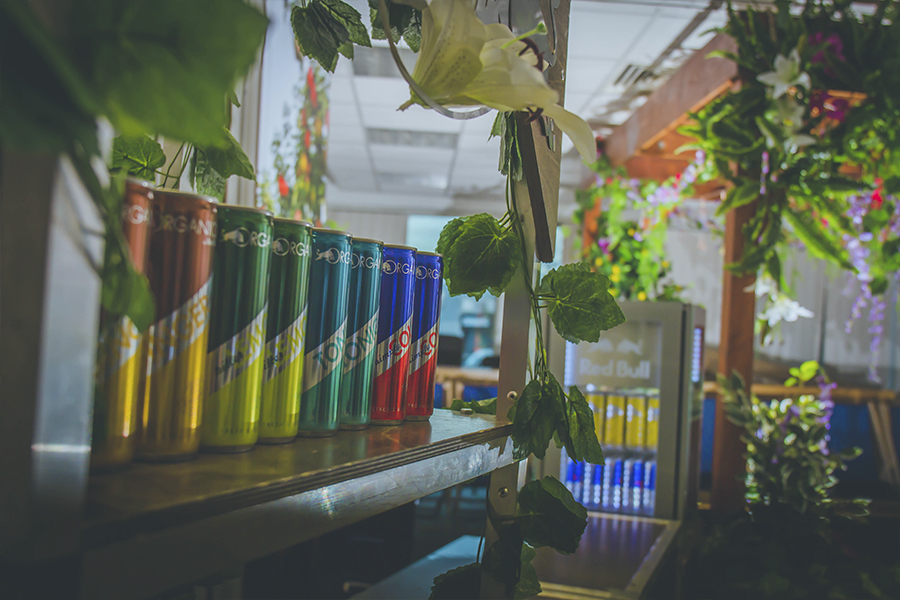 An organic and fruity variant of the popular energy drink, Red Bull Tropical requested organic style decor, including plenty of foliage and flowers. We did explore the idea of real foliage but due to the nature of the setups, this was not feasible.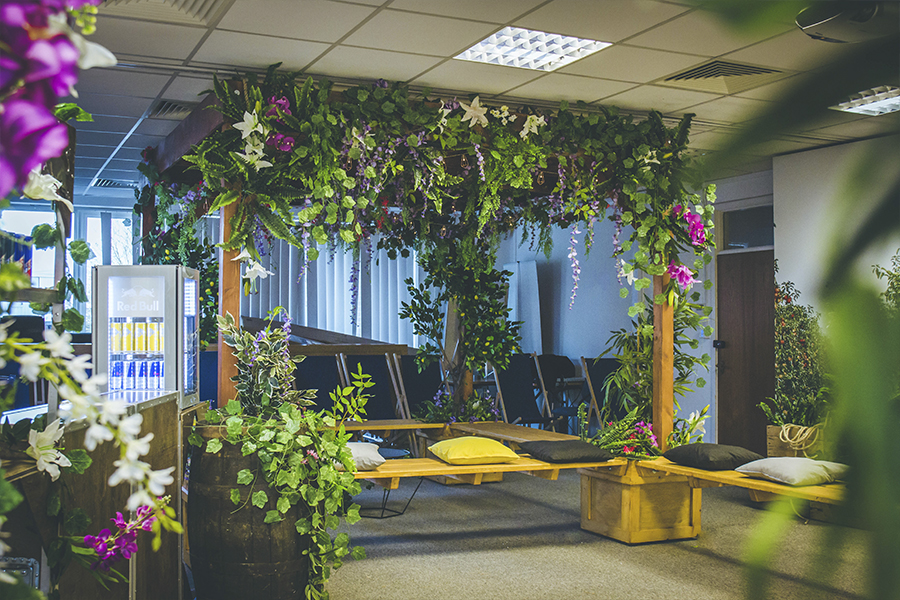 When we build a bespoke item for a client, that is required to go up and down multiple times, we always provide a Build Pack, an electronic booklet, a step by step guide, Ikea style, which includes clear instructions on how to assemble and dismantle the installation, a kit list, decor list, a list of all the tools needed for the install and exact pictures of furnishings and other materials used. With this, the client can refer back to all relevant information in one place and ensure the structure lasts for as long as possible.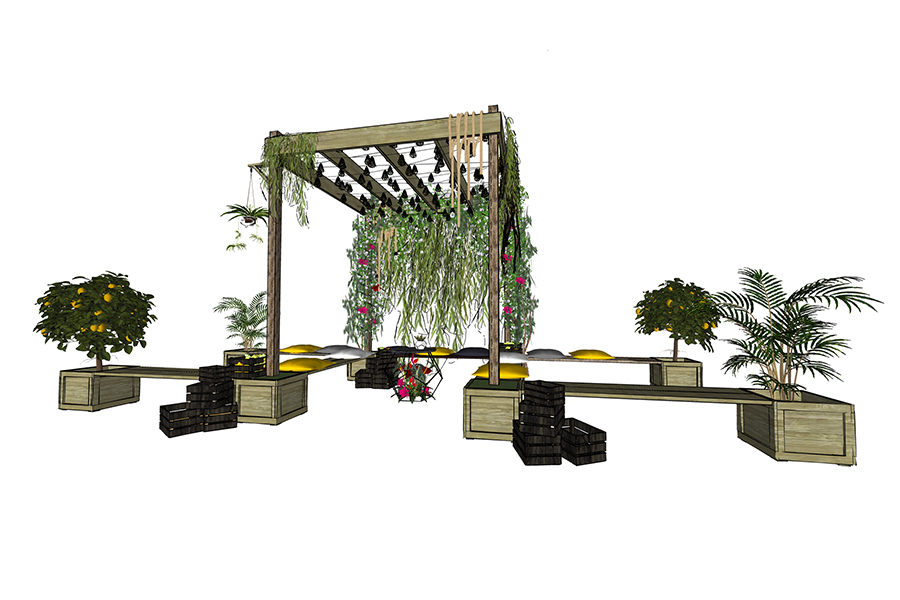 Built with outdoor and indoor environments in mind, this pergola can be taken anywhere. It is entirely modular so it can be arranged in any pattern for any event space. Simple to set up, the pergola's assembly doesn't require any power tools or trained carpenters as it is simply bolted together, for ease. The construction can be completed within an hour and no more than two people are required; each individual piece is designed to be lightweight yet durable.
We take great pleasure from creating structures that will be used for a multitude of events for years to come. Please get in touch if you think we can assist with your brand activation.