We were asked by Red Bull, the lead production agency for Red Bull Night Master to help them produce an event with real snow at the University of Surrey, just outside of London, in February.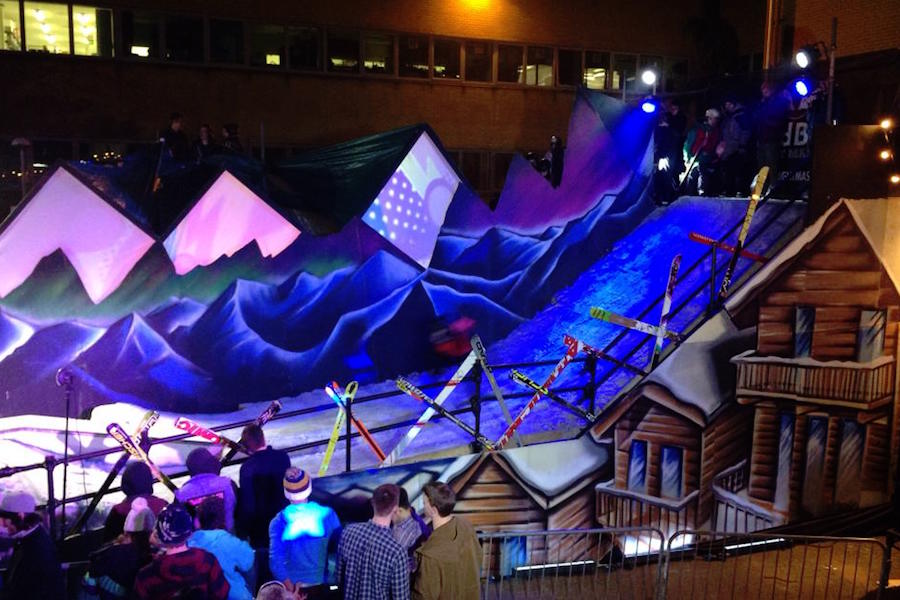 We were given the freedom to express our own vision of an alpine mountainous scene for a stunning Red Bull experiential event... We took this opportunity to create a classic alpine scene in mixed media - graffiti style painted Log cabins, rolling mountains and sets of ski and snowboards in geometric patterns. We projection mapped our 2D wooden set to give a textured effect, as a backdrop to the ski and snowboard event.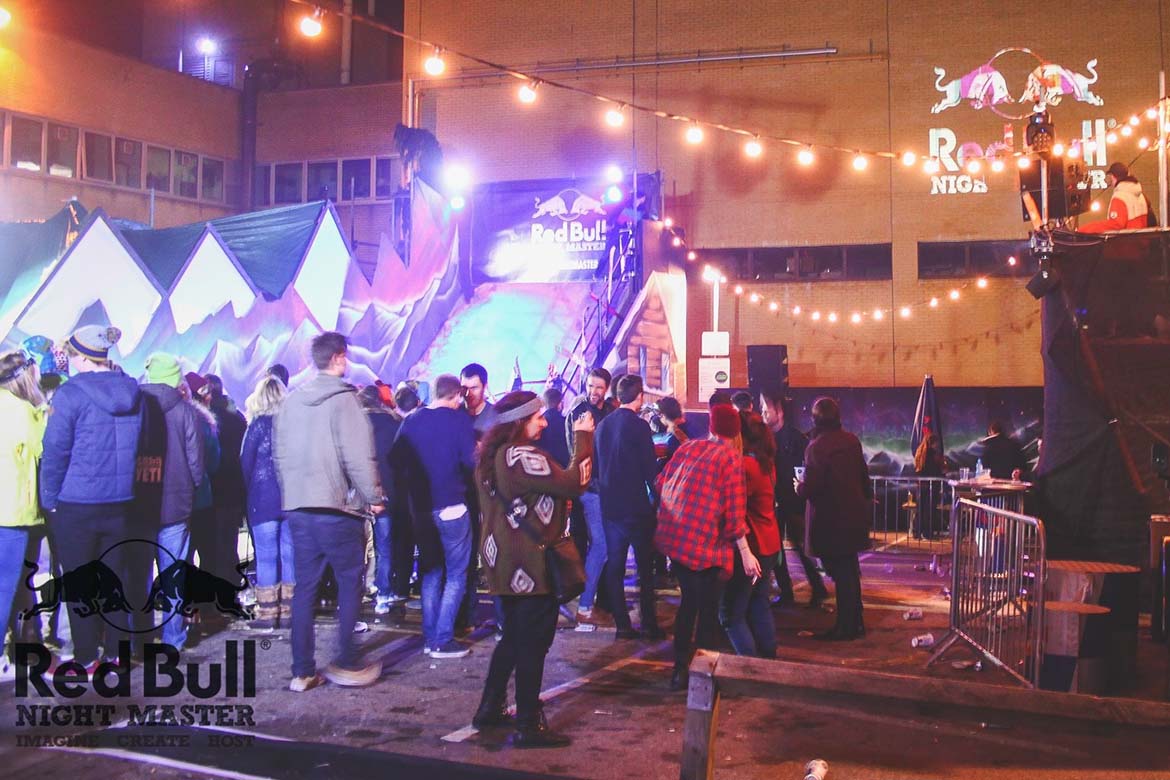 We managed all aspects of the event production, from sound and lighting to the real snow. We imported the snow from Milton Keynes Indoor Ski Slope, our team used a variety of CO2 and salt, cooling and shaping methods to ensure that we had a good pack throughout the warm, sunny day. Our background in winter events best placed us to deliver impeccable results for the end client, Red Bull.