We were invited by the Percolate team to produce their one day festival at Three Mills Island.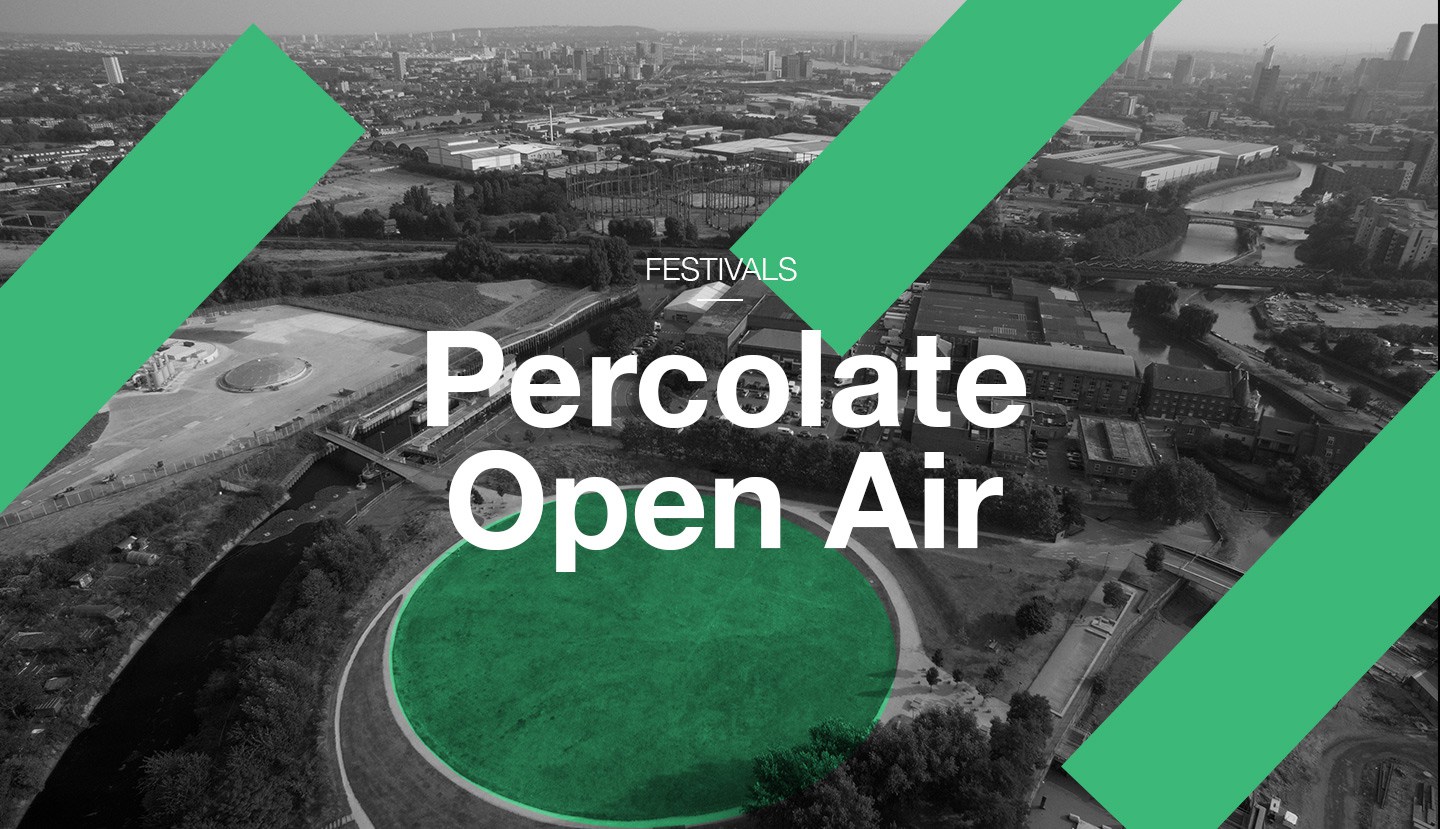 We designed a custom-built set for both stages at the event. We used our Milos 10m stage structure as a base for the main stage and built from this, with added wings which gave a frontage 16m across. We worked with the Percolate team to create a design that was interesting, drawing on industrial materials, whilst also incorporating tech and creative design within the video content to compliment the 3D design.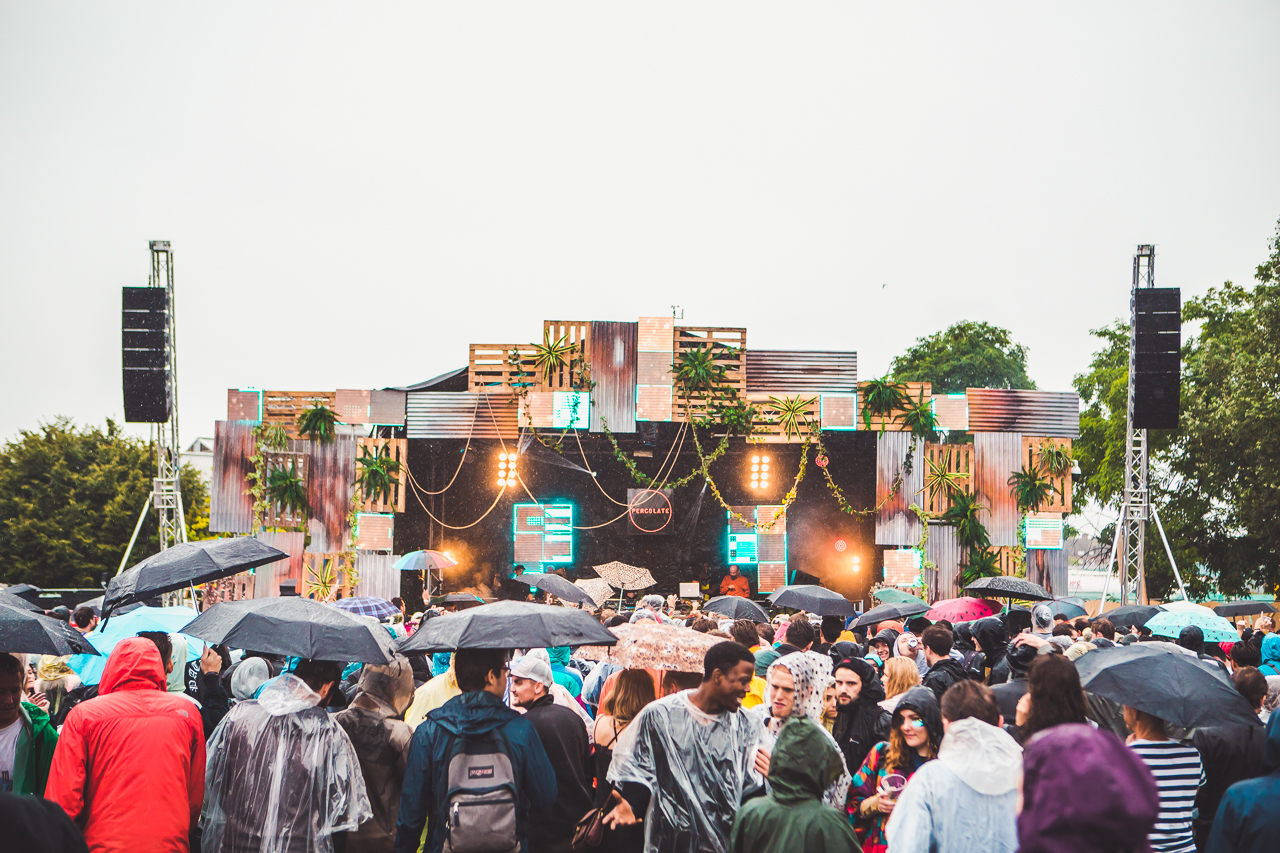 We used recycled materials including shipping pallets and faux corrugated metal panels in a random pattern, interspersed with our 6mm pitch outdoor video wall product, broken into single panels.
The event featured performances from a number of underground artists, such as DJ Koze.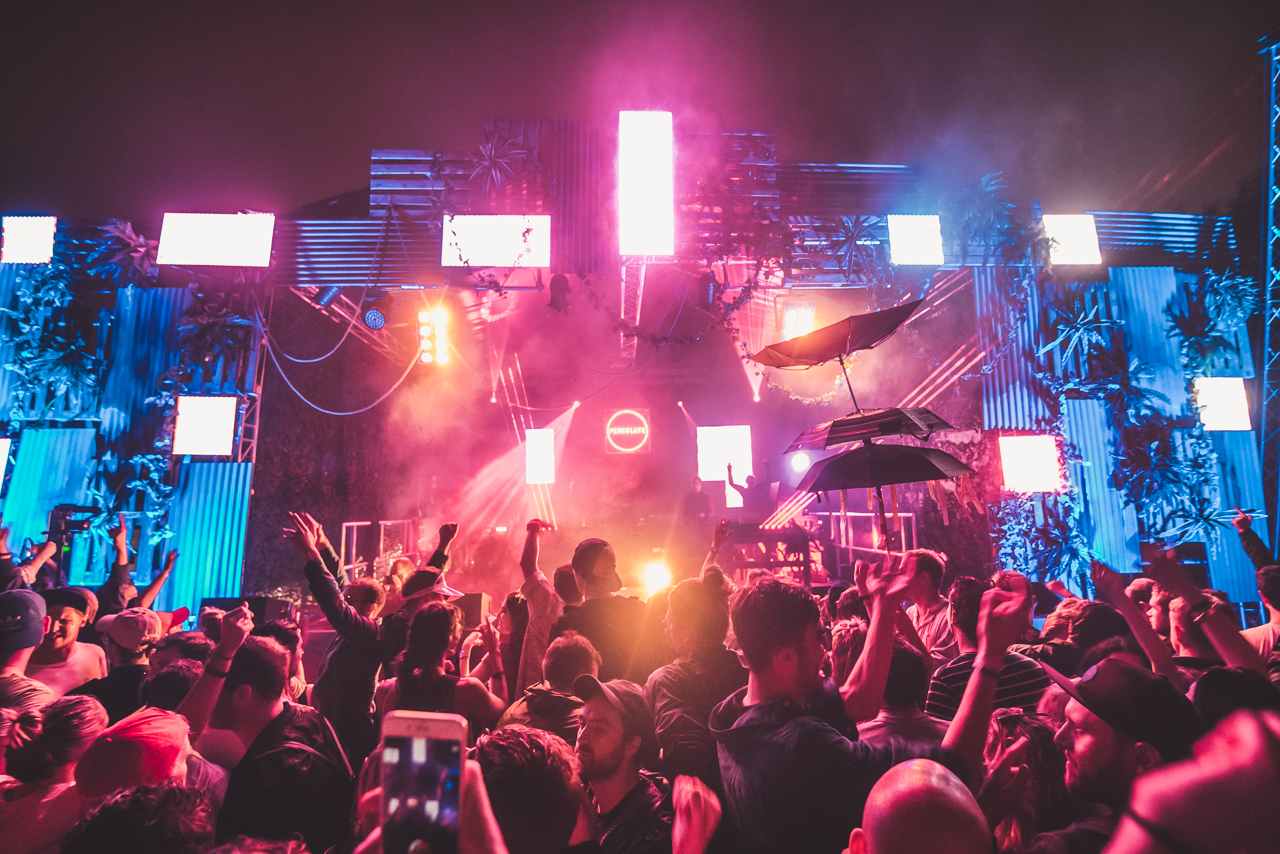 Unfortunately, the weather decided it was going to play against us. Consistent rain throughout the day did not drown the spirits of the guests who attended, which led to a fun event environment, if a little soggy.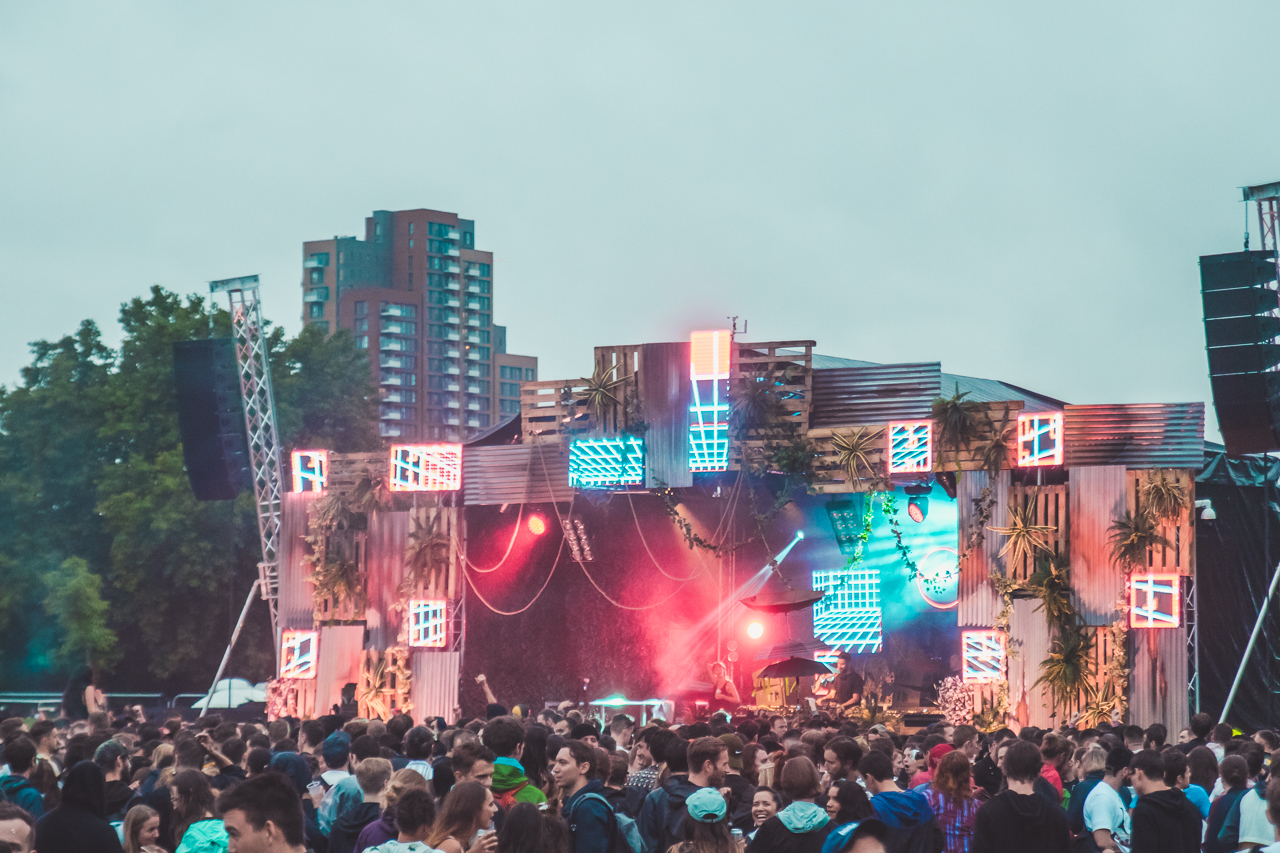 As a first time on the site, it presented a number of challenges, such as issues with water logging and access. With more festivals and live events events confirmed on the site for 2018, we look forward to learning from these experiences.