The Durham University Ski and Snowboard Trip, or Palat (the Durham shade of purple) - in - alps as it is better known, is the annual skiing and snowboarding trip and the highlight of the Durham university events calendar. Okoru has provided event production for the last 6 years for this event.
Whilst being an opportunity for time on the slopes, Okoru's brief is to provide the additional entertainment. This tends to include a number of music and other fun events for during and after time on the mountain.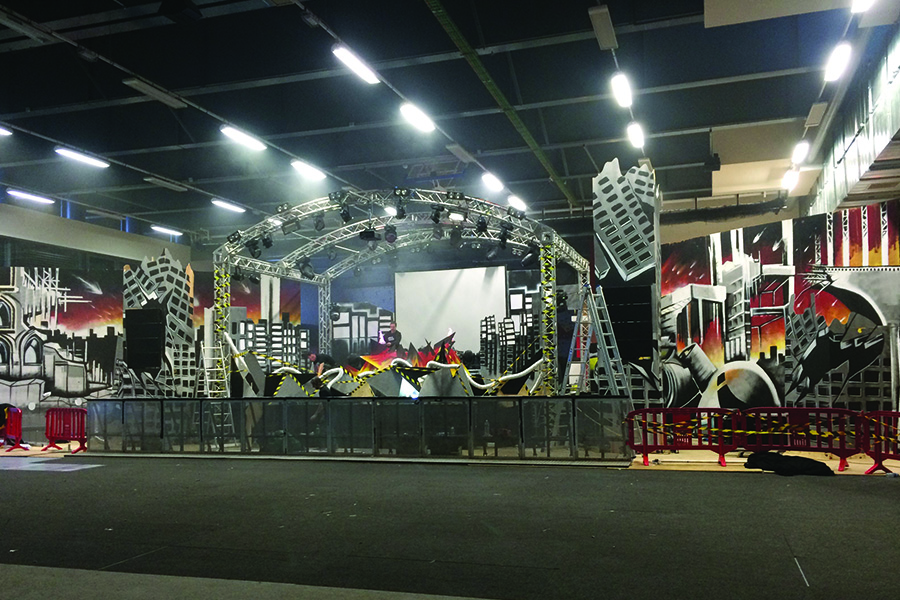 The event tends to have a number of large events, in a sports hall or large nightclub, in addition to countless smaller events in venues throughout the resort. This could be comedy nights, film nights, pool parties (in the local resort swimming pool), apres ski events on the mountain or ski competitions. More than just your average student event, our creative team works with the students union over the course of the year to come up with interesting and unique set designs and creative installations.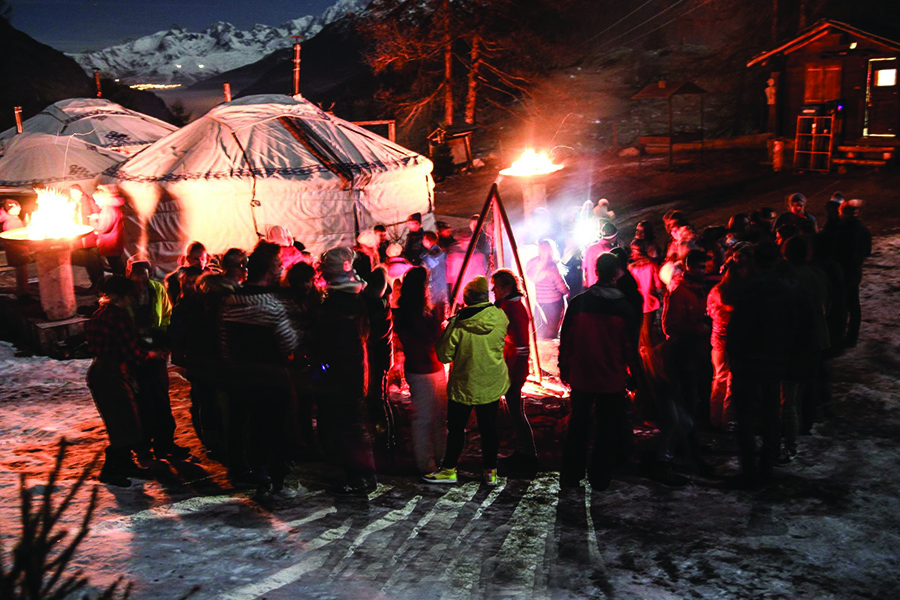 We are always blown away by the dedication of our clients and their eye for detail. It should really be called a ski festival because the whole resort is decorated as such, every night we put on international DJs and bands and the atmosphere in town is electric.
Each year this event travels to different ski resorts. We have produced events in Tignes, Les Arcs, Val Thorens and Alps D'Huez over our 6 year relationship. Performing artists include David Rodigan, B Traits, Horse Meat Disco, Congo Natty, Artwork and Dimitri from Paris.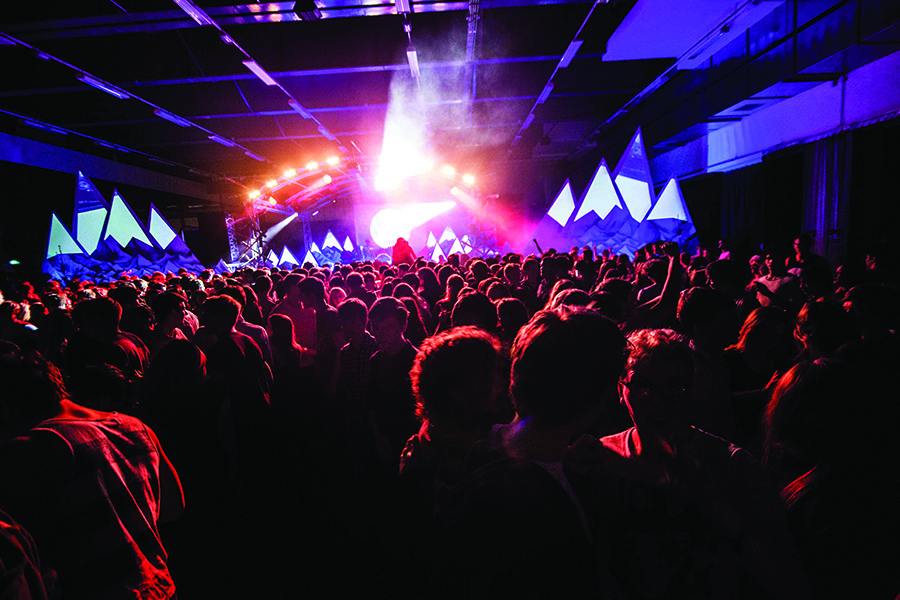 For more information on our events for academic institutions in the alps, please get in touch.