We have delivered outdoor and open air cinemas across the UK and into Europe utilising a range of different techniques, from IP rated outdoor video walls, to large 40-60ft inflatable screens and powerful 20k lumen projectors.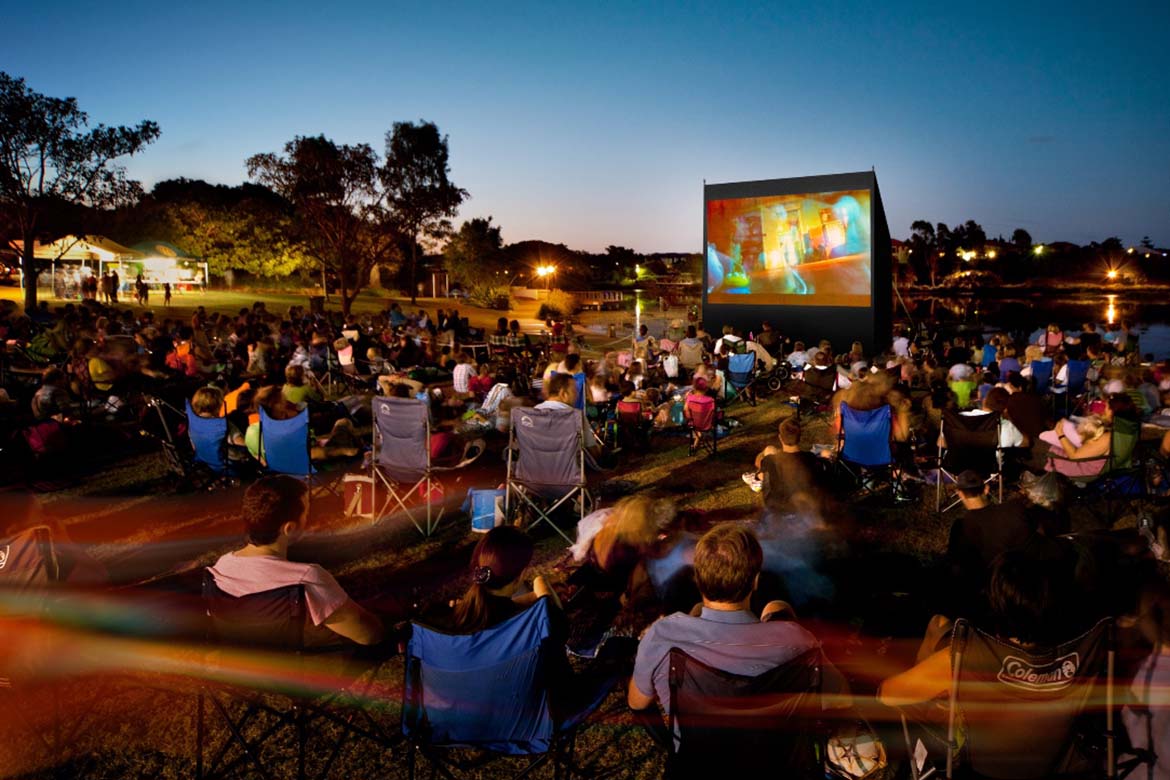 We have all the equipment in-house and the technical know-how to provide an outdoor cinema experience for your event.
At the Museum Gardens in York, for client 'Orillo Films' we set up a screen for a summer film festival. We were asked for the best possible sound, so we encoded the audio to 5.1 and fitted speaker delay stacks around the 500 person audience. We used a 40ft inflatable screen with Barco 20k HD projector. We provided full production for the event, including site lighting, security and accreditation management, technical production and decor/creative.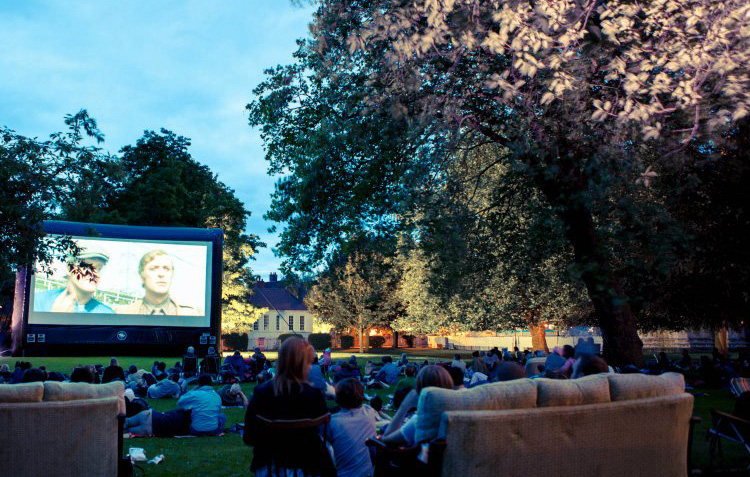 In terms of technical equipment, we have both inflatable screen and projection and video wall options, depending on the scenario. For more information on our work with Outdoor Cinemas, or to book us to help with yours, please get in touch.