Last Days of Shoreditch - Winter
We were asked to convert the iconic outdoor art gallery space into a music, art and street food market for winter 2016.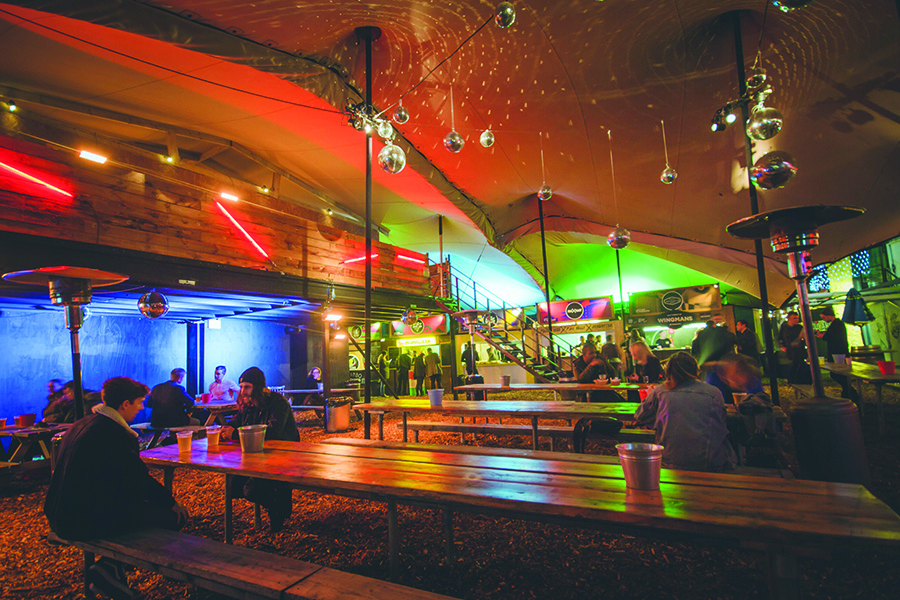 For the winter version of our Last Days of Shoreditch project, we worked to enclose the outdoor summer spaces to be suitable for a unique winter Shoreditch events experience. We fitted an electrical heating system across the site, enclosed walls and built doorways to keep the heat in.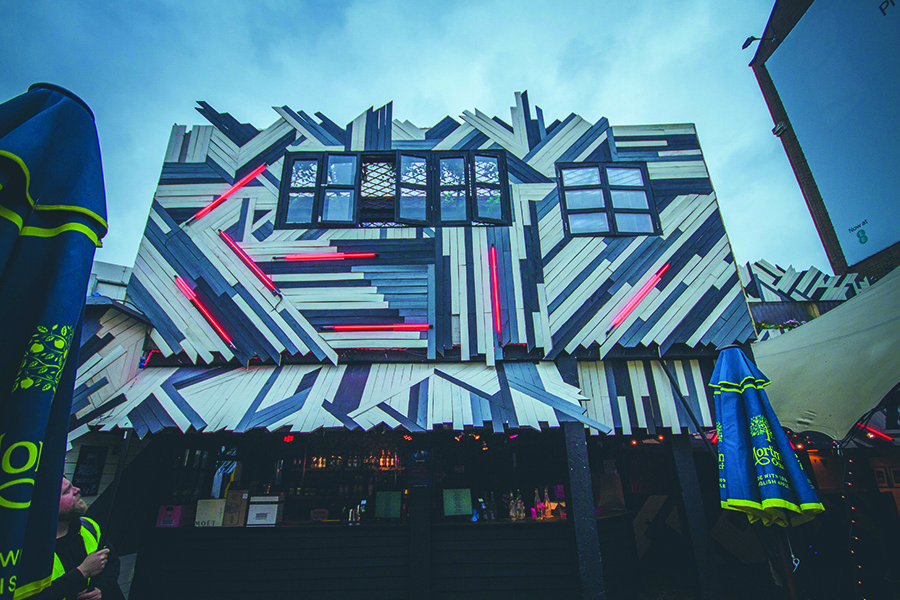 In terms of décor, we re-painted our multi-coloured frontage and gave it a new dimension with greys, white and black as the palette. This was peppered with red neon tube lights to bring accent to the unique decorate wooden pattern.
In addition to this décor change, we added evergreen trees and other alpine décor to the upstairs kitchen which was turned into a restaurant, from it's previous life as a crazy golf course.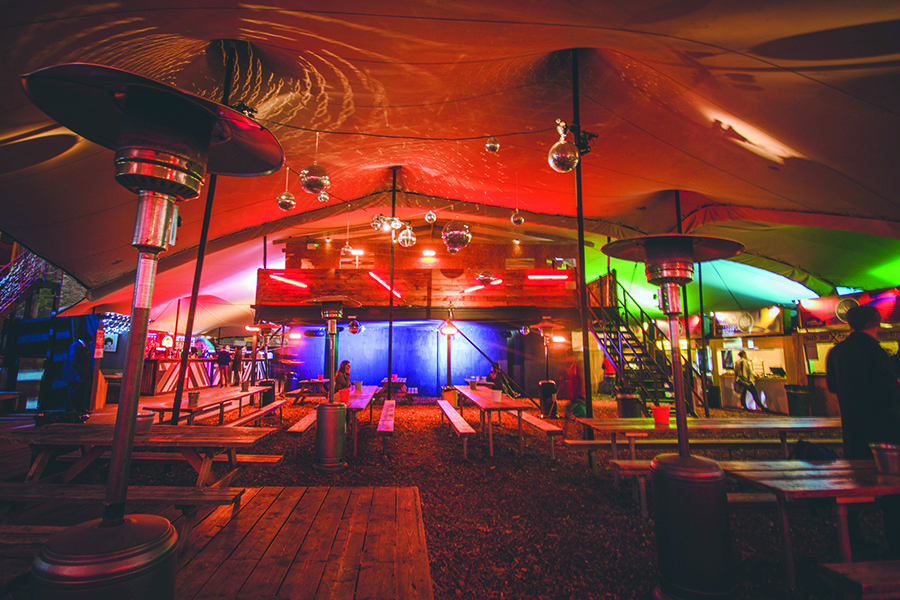 For more information on our work at LDOS or to get assistance with your own street food or outdoor market project, please get in touch.