Haig Club Activation Units
Okoru were instructed to produce two different types of display units for Haig Club Whisky, with a 2 week turnaround time.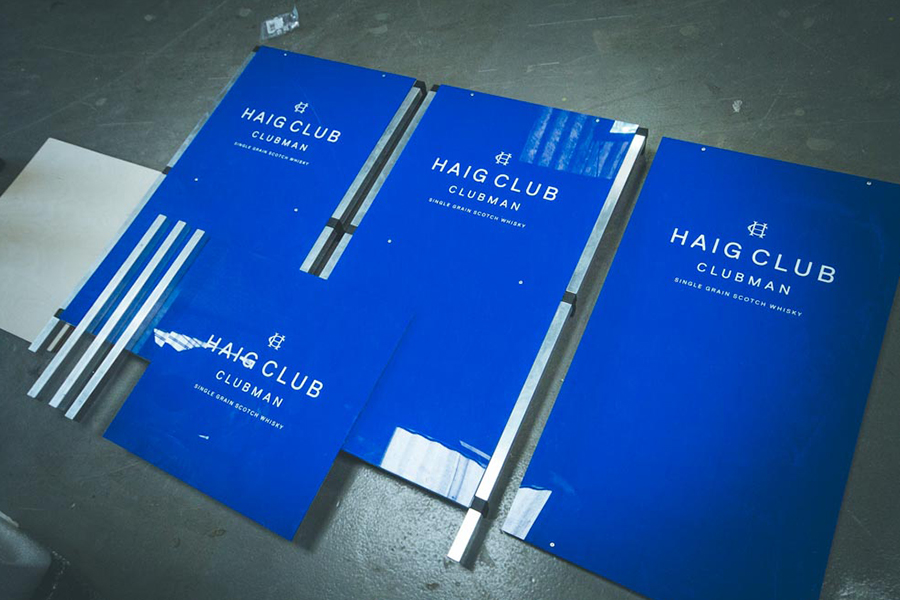 Our brief was to design some custom display units for brand managers to take to various marketing and trade shows.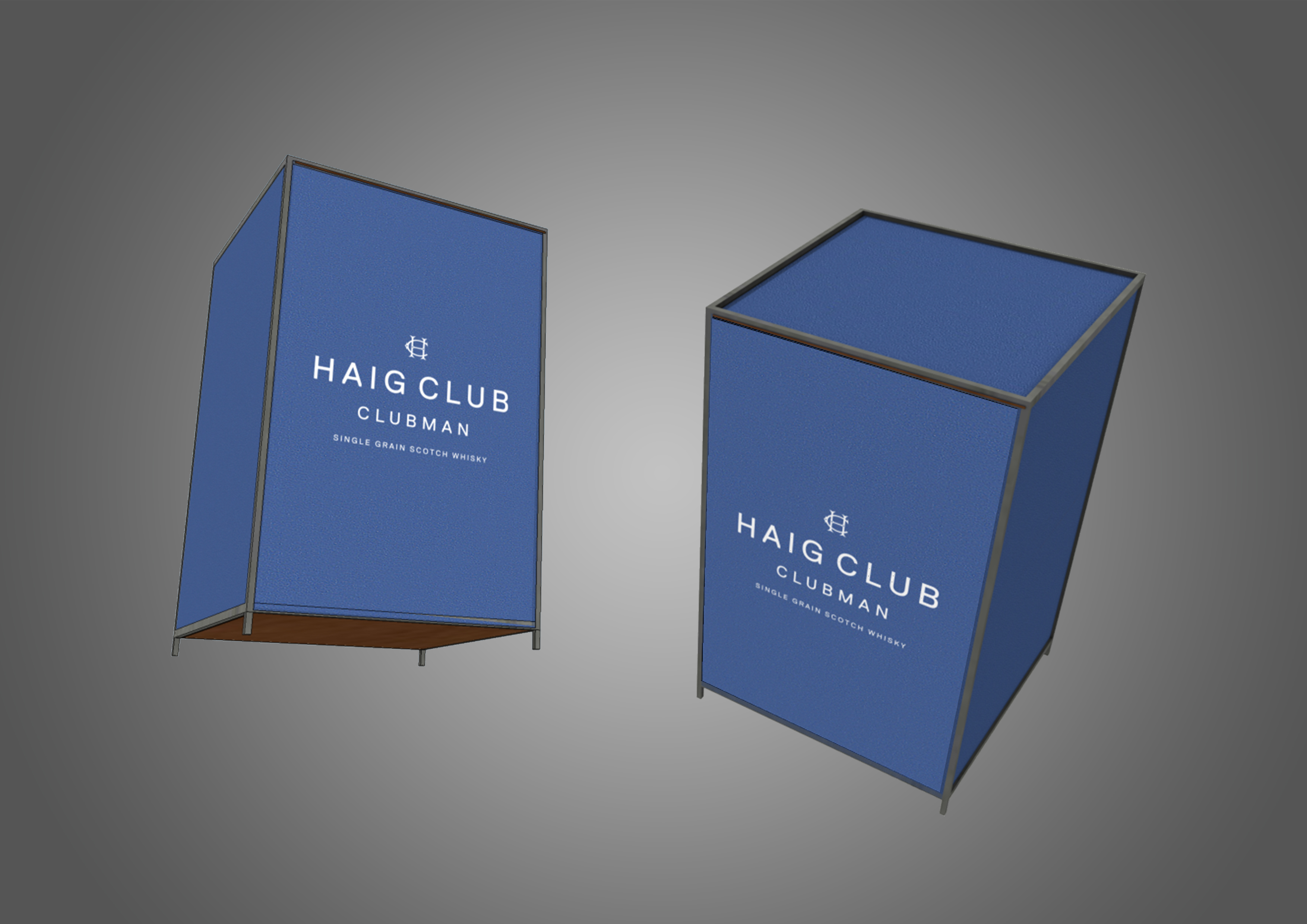 Unit 1 – Trade show stand
-Needs to flat pack to a simple carry case
-Needs to have the brand logo as per supplied visuals
-Needs to be simple, but clean
-Metal and acrylic given as preferred material choices
Unit 2 – Display unit / Bottle Hero unit
-Train of thought to use flight case parts as elements of the design
-Needs to glow from within, powered from a battery
-Needs to be re-chargeable so that it can be used at events and put on charge at night
-Acrylic and metal finish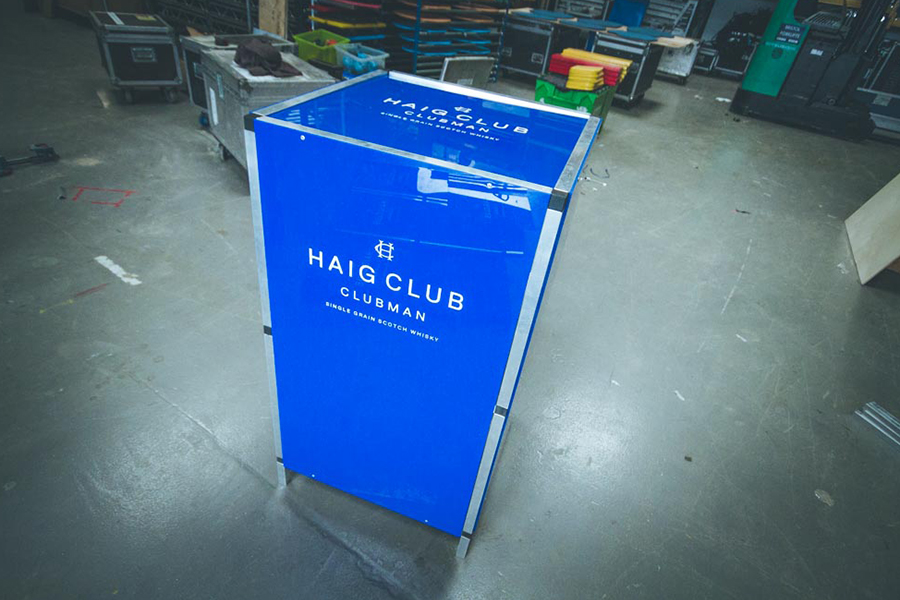 Working with Haig Club, we came up with a number of different design options for the client to pick from. This began with a 3D CAD design in our studio and then went through concept alignment with the workshop and build teams to ensure that the concepts were fit to be built within the extremely tight timeframe of 2 weeks. Upon agreeing on a chosen way forward, we put everything into production.
Using a 25mm aluminium box section product, we were able to built a unit that was easily put together and de-rigged by brand managers, without the need for any specific tools. Applying a Perspex frontage onto these allowed us a few sections that could be placed into a fabric case for easy transportation and usage.
For the second unit design, we built this around a circuit board which housed the lighting source inside. The design was similar with a Perspex material with applied vinyl wrap to allow the light source to shine through.
We built a total of 10x and 6x units respectively for on-trade marketing teams around the country to use.