We were asked to create and build a park setting on the pavement of Regent Street for an H&M activation taking place across a number of Sundays over the summer of 2015.
As a part of the summer festival, we were asked by H&M to build a garden on Regent Street.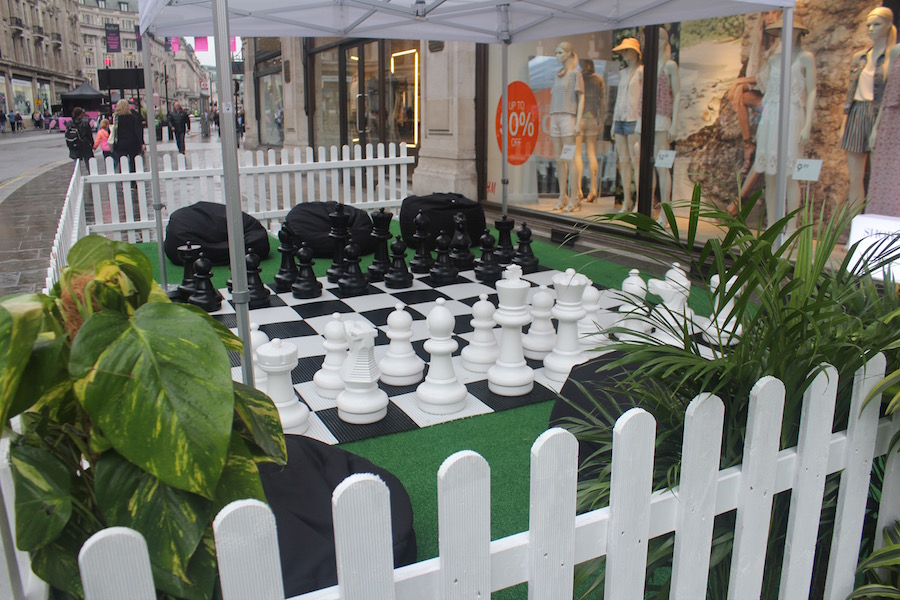 The street was closed for a number of Sundays in the summer to allow a better shopping experience.
We fitted astro-turf to the pavement area outside the front of the flagship H&M store. We added potted plants, bean bags, a giant chess set and other garden games, plus an ice cream stand, to deliver a relaxed chill-out area for shoppers.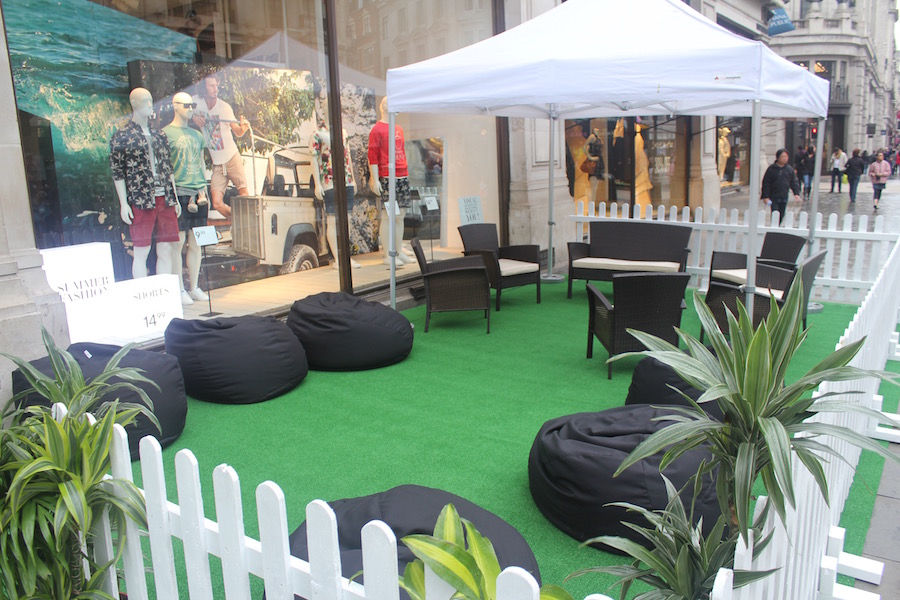 The activation was greatly received by brand and shoppers.