Our central feature was a significant art and lighting installation, conceptually designed, built and produced by Okoru Creative Director, George Sandilands. In George's words;
''Creativity and sustainability is at the heart of the project. Our unique pallet based installation encourages festival goers to interact with the structures, to sit, to play and to watch. At night, the structure comes alive. We have over 1 million individual pixels on LED fixtures throughout the installation, in addition to which we have mapped by running video content over the plan view of the site. The results are stunning, colour chases passing through moving heads, batons, festoon and countless other lighting features... all the devices act as one, but with individual over-ride for specific enhancement or individuality.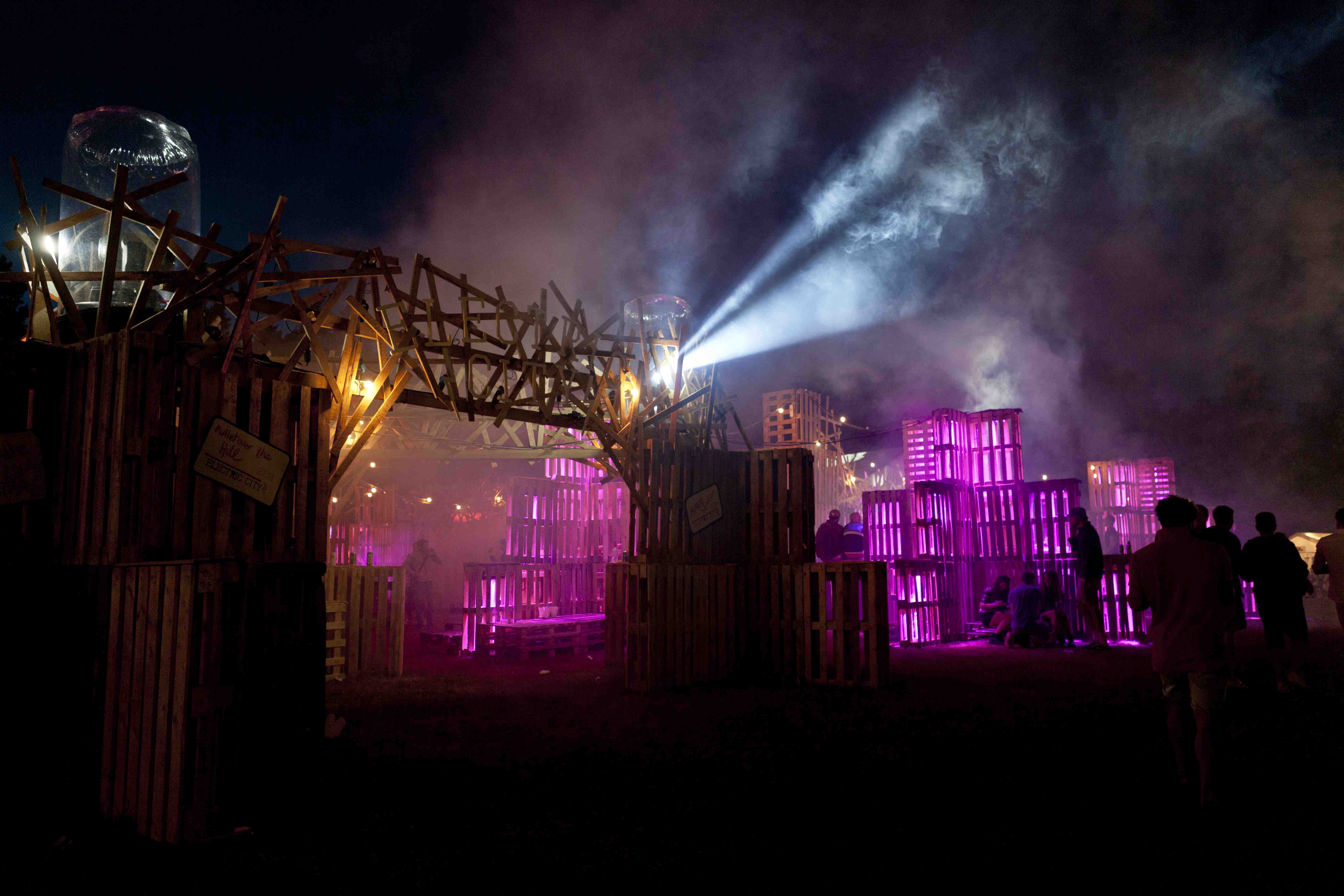 We used local shipping companies to source our pallets and tried wherever possible to reduce any journeys to and from the site. We used old pallets because we didn't want to create something new. The Electric City is about taking existing materials and up-cycling wherever possible to create a vivid wooden world. Our carpenters created a 3D effect using individual pallet batons to finish off the visual.''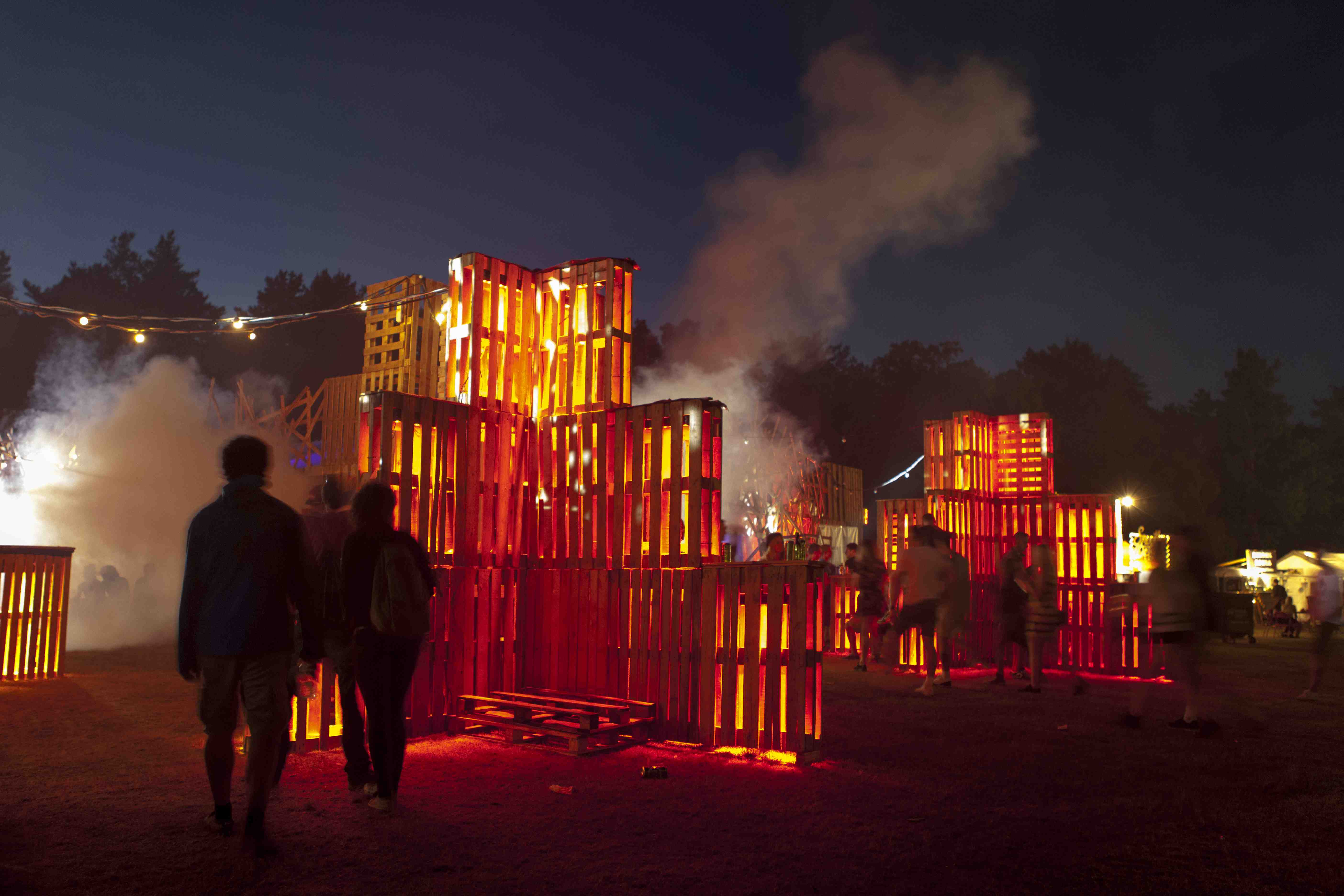 We continue to work with Eastern Electrics alongside other immersive festivals, and are now responsible for other creative elements across the 10 stage, 15,000 person festival, including the Star of EE pub and large Eastern Electrics Letters.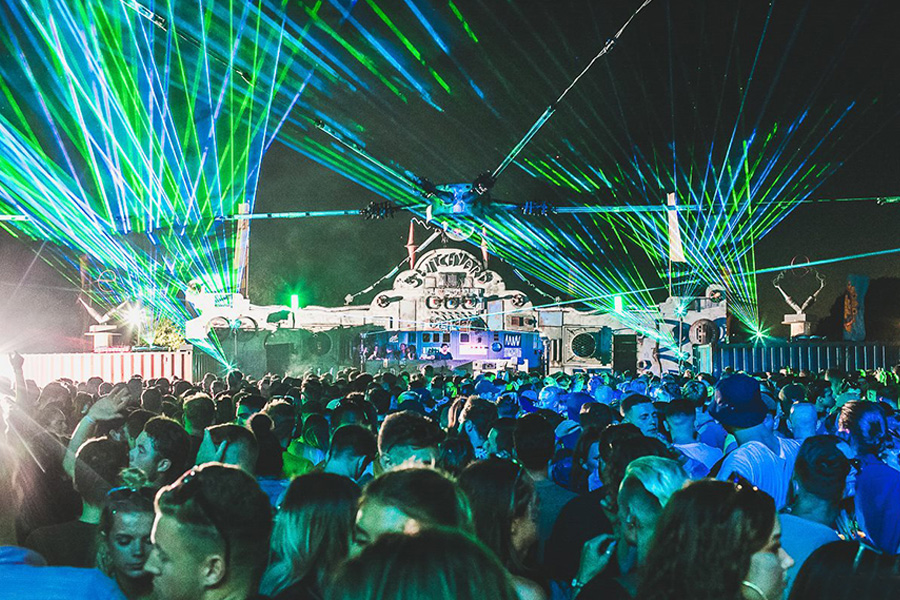 The Electric City, now going into it's fourth year, will host up to 5 micro-venues.