Dinema: Dinner and outdoor cinema Bristol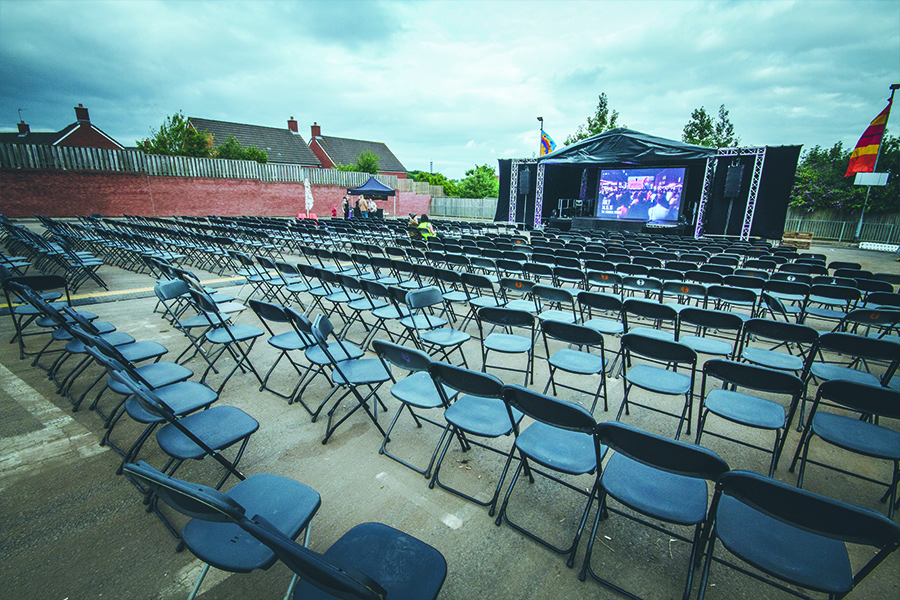 Dinema was Bristol's first street food market come outdoor cinema experience, held at the Memorial Stadium in Horfield.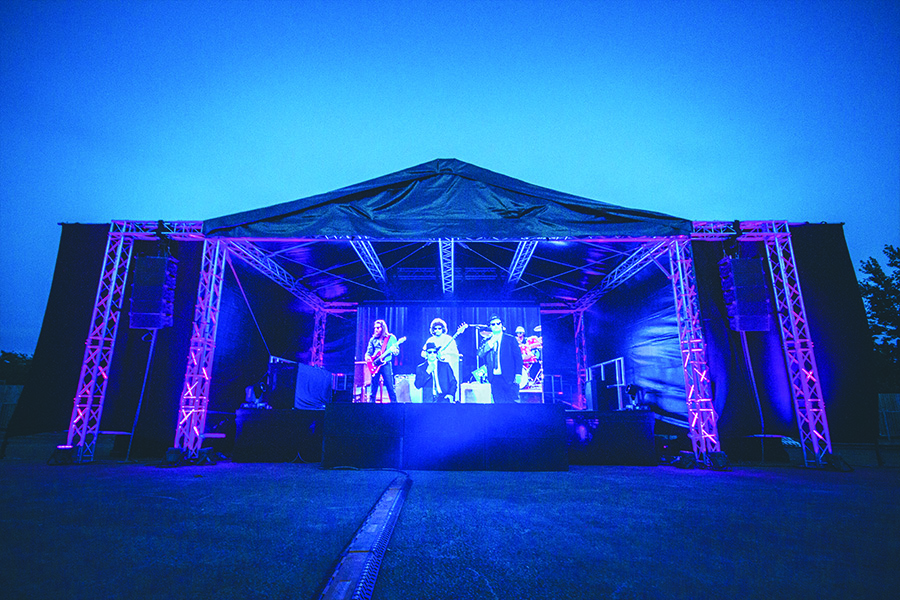 Okoru were appointed technical production provider for this weekend long event. We installed our outdoor 8m x 6m Milos stage structure and fitted our 6mm Pitch IP rated video wall product inside it, along with our L'Acoustics line array, configured to a surround sound experience. Films shown included Slumdog Millionaire and the Blues Brothers.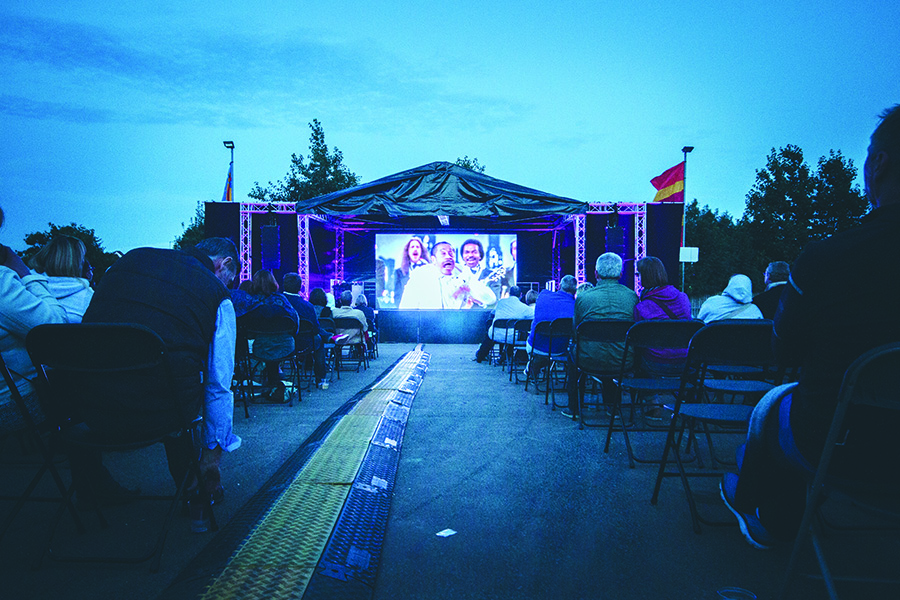 Okoru have the capability to provide for any size of outdoor cinema using their in-house equipment. Please get in touch if you are interested in outdoor cinemas for your event.